Discovering, Preserving, & Monitoring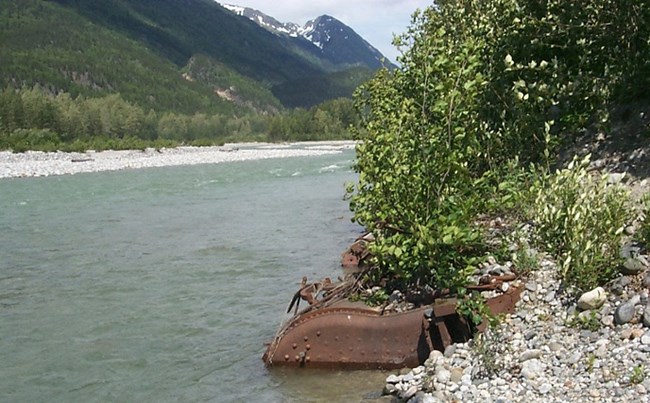 Just as national parks preserve and protect scenic views and historic homes, they also protect the historic and cultural artifacts found in these areas. Each item contributes more to our understanding of history, people, and how they fit into the cultural landscape. A lot of the work archeologists do involves looking for artifacts; documenting their location, condition, and cultural significance; and monitoring them for changes.
While excavation often destroys a site, monitoring enables us to learn what we can from these artifacts, while preserving and protecting them for future generations to learn from and experience them as well.
Discovery
At Klondike Gold Rush National Historical Park, archeologists survey our park units, looking for remnants from the gold rush and before. When a new item is found its location is recorded, the condition of the artifact is documented, and it is photographed. It will also be assessed to decide if leaving it in place will allow it to be adequately protected.
Preservation and Monitoring
When artifacts are left in place park archeologists monitor them to look for any signs of damage. Artifacts are at risk from people looting or vandalizing them; from erosion of soil or along water ways; and from natural degradation as they age in the elements. One new area of risk that Klondike Gold Rush is investigating is how climate change is affecting archeological sites in this park.
Explore artifacts that are being preserved and monitored in the field
Last updated: October 3, 2016