National Park Getaway: Wupatki National Monument
By Samantha B. Ely, Park Ranger, Wupatki National Monument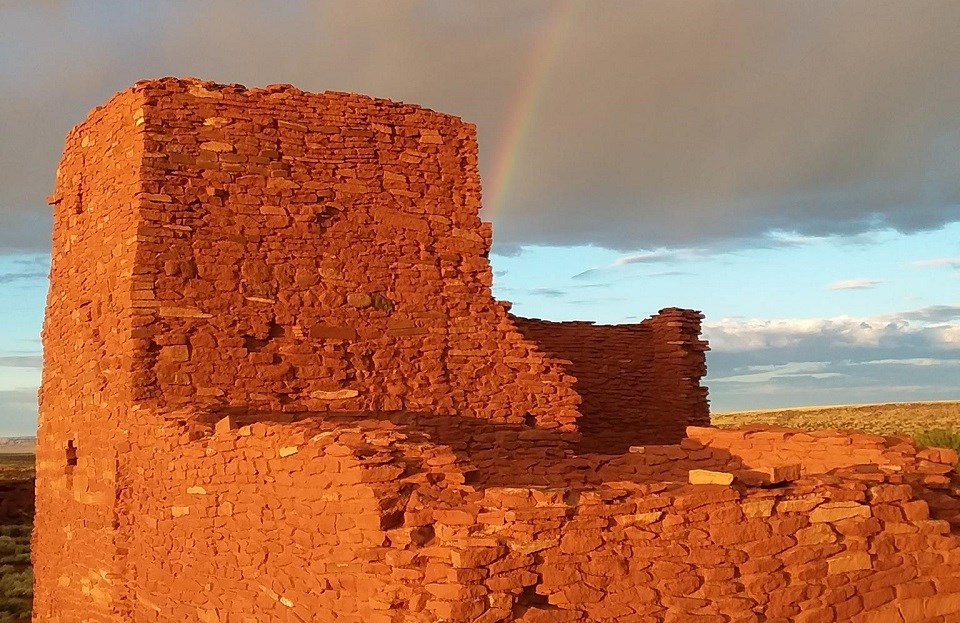 Imagine yourself living in a dry, barren landscape with limited resources to survive. Do you think you could do it for 150 years? Wupatki National Monument showcases multiple, impressive, freestanding pueblos in the high desert that the Ancestral Puebloans inhabited from approximately A.D. 1100 to 1250. The people relied on community, family, crops, and trade to succeed. Each pueblo leaves you in awe with different panoramic views ranging from the San Francisco Peaks to the Painted Desert. The photo opportunities are endless. We all can experience something meaningful during a visit to Wupatki whether it is architecture, solitude, or wildlife, and can connect to the people of the past, such as the Hisat'sinom and Hopi.
Be sure to make the visitor center your first stop. The interpretive displays allow you to get a sense of the big picture, and park rangers are available to help you plan your visit and answer any questions. Behind the visitor center starts a self-guided, easy, half-mile round-trip walk around Wupatki pueblo. It is the largest freestanding pueblo in northern Arizona. Like a "downtown" area, it was where everyone shared cultures, stories, memories, and games and held ceremonies. Take the time to wander the main site and be sure to take a trail guide with you, as it provides a more in-depth experience.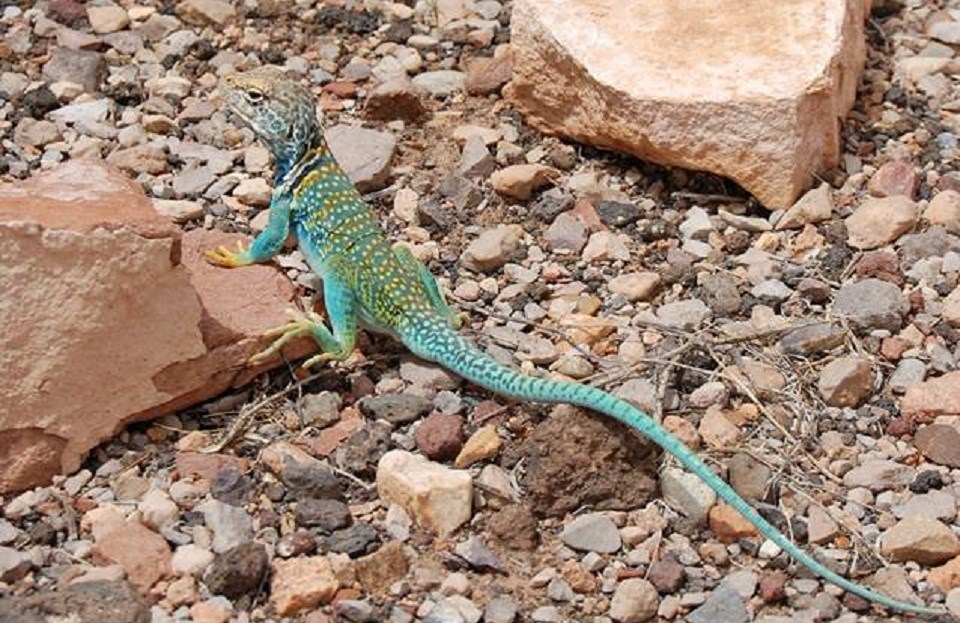 Just down the road from the visitor center is Wukoki. This spectacular pueblo stands on Moenkopi sandstone at three stories tall and is the most structurally complete site in the monument. It is truly a one-of-a-kind pueblo, and the walk is only 0.2 miles.

Ten miles further are the Citadel, Nalakihu, and Lomaki and Box Canyon sites. You're in the grasslands at this point with 360-degree views. Hike to the Citadel pueblo where you have a view overlooking a geologic sinkhole. During your visit you will learn how water erosion to a 280-year-old underlying limestone deposit is the culprit behind this feature. How cool! Lomaki pueblo has a perfect example of a catch-dam, one way the early inhabitants were able to collect water in a harsh environment. Keep your eyes out for wildlife. Collared lizards tend to hang out along the trail. They love glamour shots of themselves!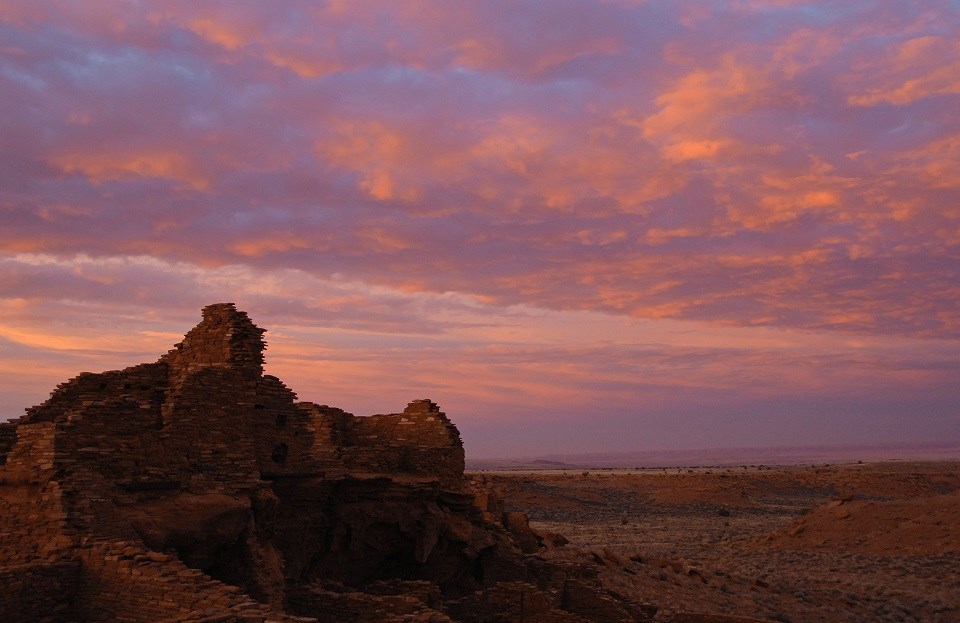 The pueblos within the monument are untouched, with the exception of archeologists over time stabilizing, documenting, and monitoring many of the sites. Natural resource rangers also conduct research, analysis, and monitor the natural resources of the monument. Preserving and protecting the fragile resources and landscape are important not only now, but also for future visitors to the monument.

The solitude and beauty of these pueblos give a sense of how early people survived and of the peacefulness of the surrounding landscape. Get your cameras ready, and come travel back in time to the era of the Ancestral Puebloans at Wupatki National Monument.
Last updated: October 31, 2017