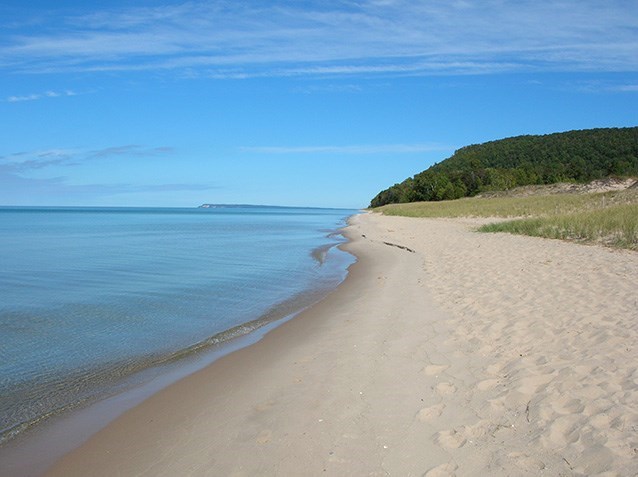 A seiche (SAY-sh) is a stationary or standing wave that oscillates back and forth like a pendulum in an enclosed or partially enclosed body of water. Seiches can be produced by:
Earthquakes
Wind
Sudden changes in atmospheric pressure
Heavy rains
Surges in glacial meltwater from nearby mountains
Variations in water density
(Wyckoff 1999).
Great Lakes
Seiches in the Great Lakes are typically caused when strong winds and rapid changes in atmospheric pressure pile up water on one end of a lake. When the wind stops, the water returns to the other side of the lake, often causing water levels to rise quite quickly.

Generally a seiche would take about eight hours to cross Lake Superior and come back again, sometimes resulting in changes in nearshore waters as much as three feet or more. However, seiches have been measured in Lake Erie to move up to 8 feet (2.4 m) in height.