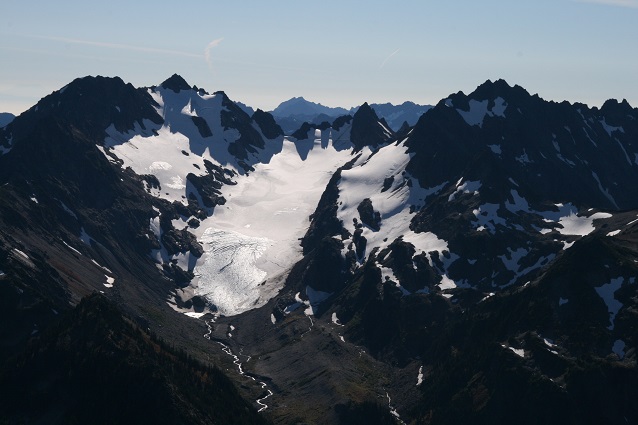 Cirque and alpine glaciers originate high in the mountains and flow downslope. 
They are called "cirque glaciers" if they originate in small bowls with steep headwalls (cirques).
From their high elevation origins, alpine and cirque glaciers may flow into ice falls or valley glaciers, or they may terminate in the mountains. Small alpine and cirque glaciers can sometimes be found nestled beneath the highest peaks in Parks in the western contiguous United States today.