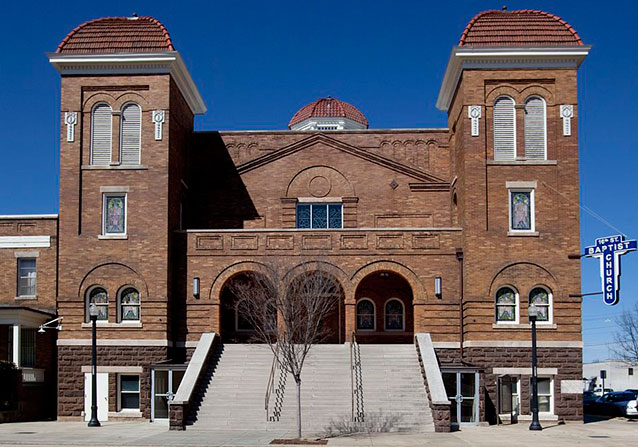 On September 15, 1963, the congregation of the 16th Street Baptist Church in Birmingham, Alabama greeted each other before the start of Sunday service. In the basement of the church, five young girls, two of them sisters, gathered in the ladies room in their best dresses, happily chatting about the first days of the new school year. It was Youth Day and excitement filled the air, they were going to take part in the Sunday adult service.
Just before 11 o'clock, instead of rising to begin prayers the congregation was knocked to the ground. As a bomb exploded under the steps of the church, they sought safety under the pews and shielded each other from falling debris. In the basement,
four little girls
, 14-year-olds Addie Mae Collins, Denise McNair, Carole Robertson, and 11-year-old Cynthia Wesley, were killed. Addie's sister Susan survived, but was permanently blinded.
In the moments after the explosion, questions hung in the air - 'Where is my loved one?' 'Are they ok?' 'How much longer can this violence last?' They did not ask if this was an accident, they knew that this was a bomb that had exploded as it had dozens of times before in "Bombingham."