Person
Reverend Fred Shuttlesworth (1922-2011)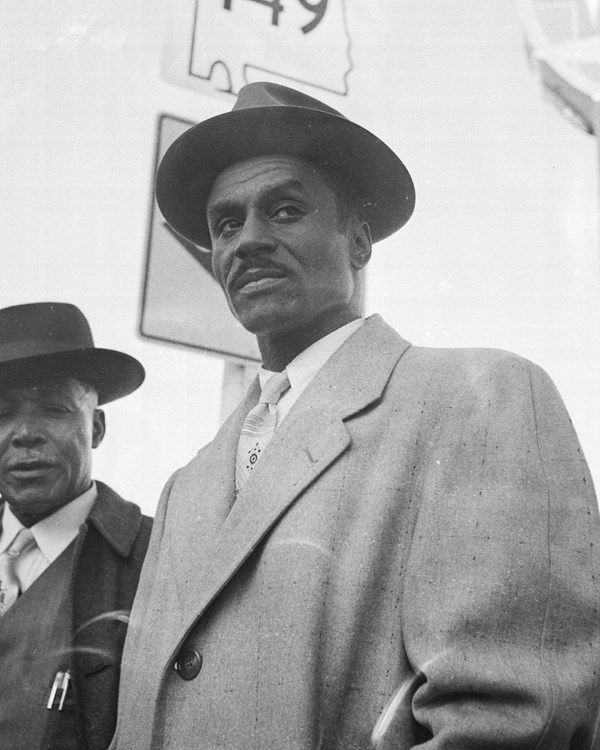 Significance:
A founder of the Alabama Christian Movement for Human Rights (ACMHR)
Place of Birth:
Mount Meigs, Alabama
Date of Birth:
March 18, 1922
Place of Death:
Birmingham, Alabama
Date of Death:
October 5, 2011
Place of Burial:
Birmingham, Alabama
Cemetery Name:
Oak Hill Cemetery
Reverend Frederick Lee "Freddie" Shuttlesworth was a major leader in the civil rights movement. Called "the most courageous civil rights fighter in the South" by Martin Luther King, Jr., Shuttlesworth paid for his activities by enduring beatings, a murder attempt, multiple arrests, and the bombing of his house.
Born in 1922, Shuttlesworth graduated from Selma University in 1951 and Alabama State Teachers College, becoming pastor of the Bethel Baptist Church in Birmingham, Alabama in 1953. Reverend Shuttlesworth established the Alabama Christian Movement for Human Rights (ACMHR), in 1956, serving as president of the group until 1969. The ACMHR coordinated boycotts and sponsored federal lawsuits aimed at ending segregation in Birmingham and the state of Alabama.
He served as secretary of the Southern Christian Leadership Conference (SCLC) from 1958 to 1970. Joining forces with the Congress On Racial Equality (CORE), Shuttlesworth helped organize the Freedom Rides and in 1963, began a campaign called Project "C" to fight segregation in Birmingham through mass demonstrations and boycotts. In 1965, he helped organize the Selma to Montgomery marches as part of a voting rights campaign in Selma, Alabama. These events, among others, helped bring about the passage of the Civil Rights Act of 1964 and the Voting Rights Act of 1965. After the passage of the acts, Shuttlesworth continued to focus on issues in Birmingham and Cincinnati, Ohio, where he had moved in 1961.
President Bill Clinton presented Shuttlesworth with the Presidential Citizens Medal in 2001 and although he retired from the ministry in 2006, Shuttlesworth continued to serve as a leader of the civil rights movement. Fred Shuttlesworth died in 2011 at the age of 89 in Birmingham, Alabama.
Last updated: June 28, 2021