The content for this article was researched and written by Jade Ryerson, an intern with the Cultural Resources Office of Interpretation and Education.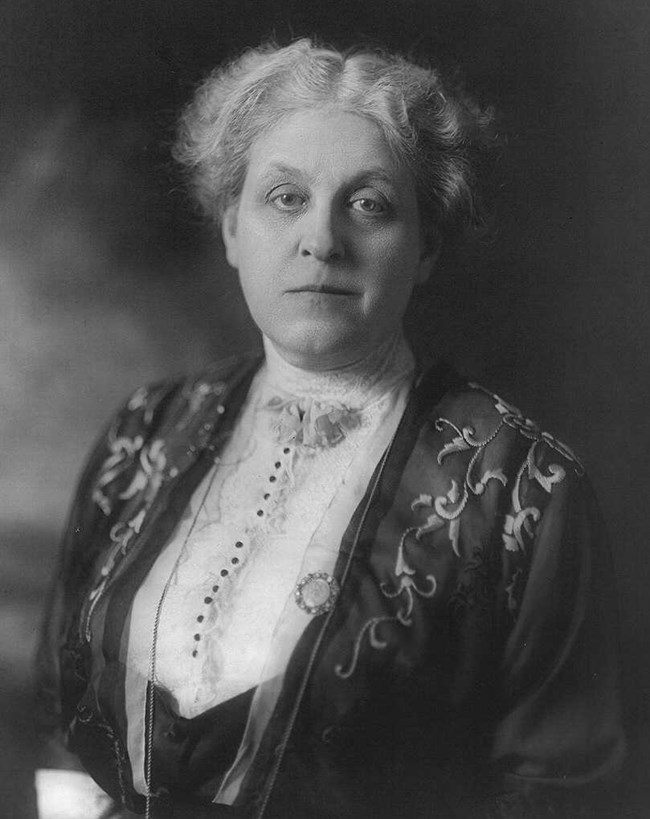 Carrie Chapman Catt first joined the Iowa Woman Suffrage Association in 1887. Working as a lecturer and organizer, she spoke at the national convention of the National American Woman Suffrage Association (NAWSA) in 1890. Within five years, she became the organization's head of field organizing.

When Susan B. Anthony resigned as NAWSA's president in 1900, she selected Catt to succeed her. Catt served in this role until 1904, when she stepped down to care for her ailing husband George Catt.

After his death, Catt's attention shifted to establishing the International Woman Suffrage Association. This organization supported the expansion of women's voting rights around the world. In 1915, NAWSA elected Catt as president again. In her second presidency, Catt launched her "Winning Plan" to pursue suffrage at the state and federal levels.

After a decades-long fight, the Nineteenth Amendment was ratified in 1920, making it illegal to deny the vote based on sex. That year, Catt founded the League of Woman Voters to increase voter turnout among new women voters and encourage civic engagement.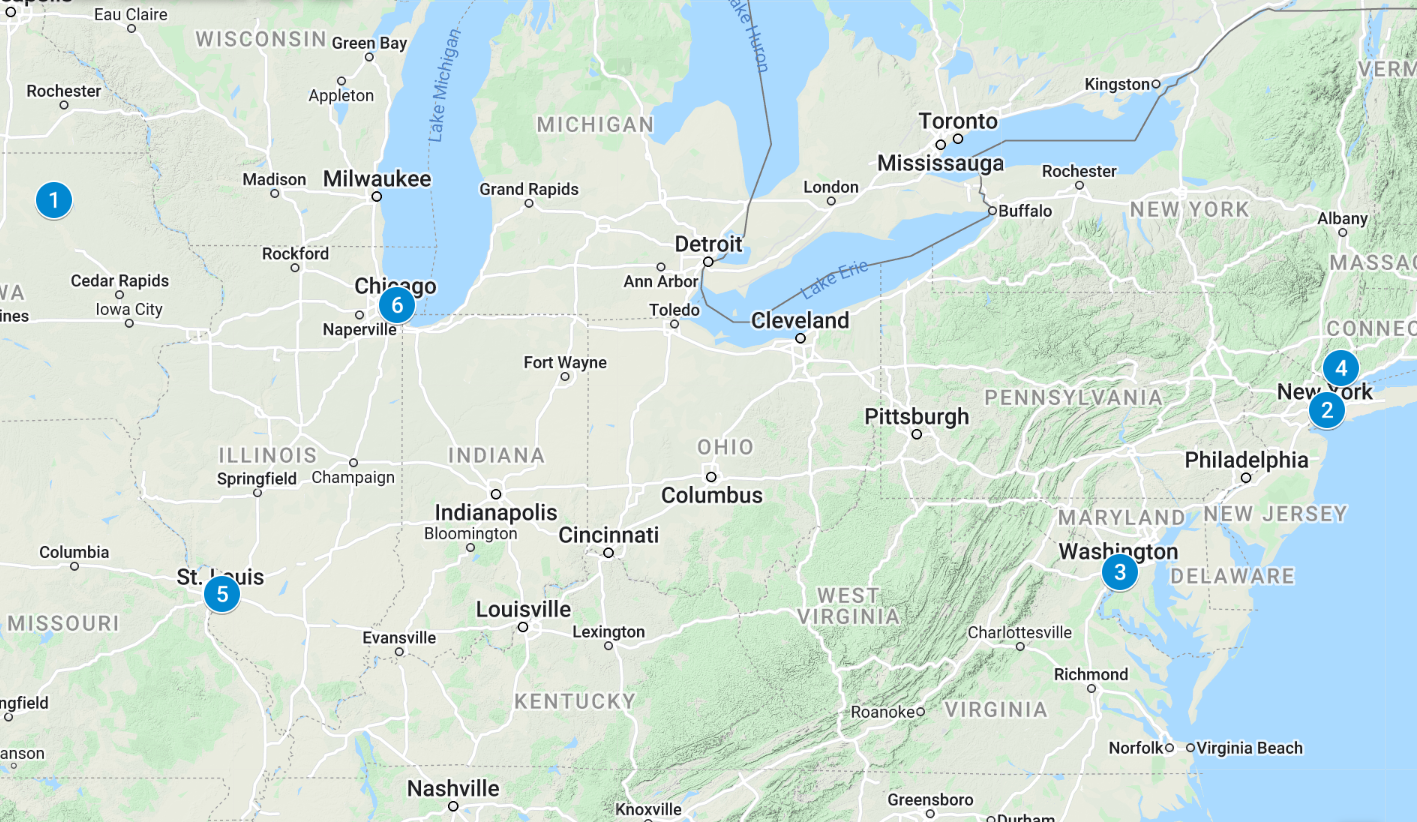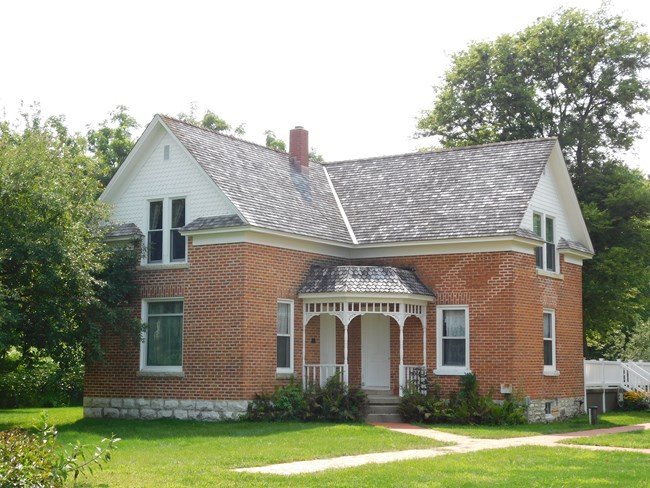 1. Carrie Chapman Catt Girlhood Home
When Catt was seven years old, she and her family moved into a home built by her father Lucius Lane near Charles City, Iowa. The home provided the backdrop for Catt's childhood and young adult years, including her political awakening.
According to Catt, "my life was decided for me" after the presidential election of 1872. During the campaign season, thirteen-year-old Catt gained exposure to politics by attending political rallies with her father. But on election day, she was bewildered and indignant to discover that her mother could not join her father at the ballot box. That year, the Iowa state legislature also failed to pass a women's suffrage amendment.
When her father returned from the polls, Catt demanded answers about the "rank injustice to [her] mother." She declared that she would make women's suffrage a reality when she grew up. Despite her father's amusement at her "childish vow," these events became foundational to her later suffrage work.
The Lucius and Maria Clinton Lane House, also known as the Carrie Chapman Catt Girlhood Home, was listed in the National Register of Historic Places in 1995. The house is located in Silos & Smoke Stacks National Heritage Area.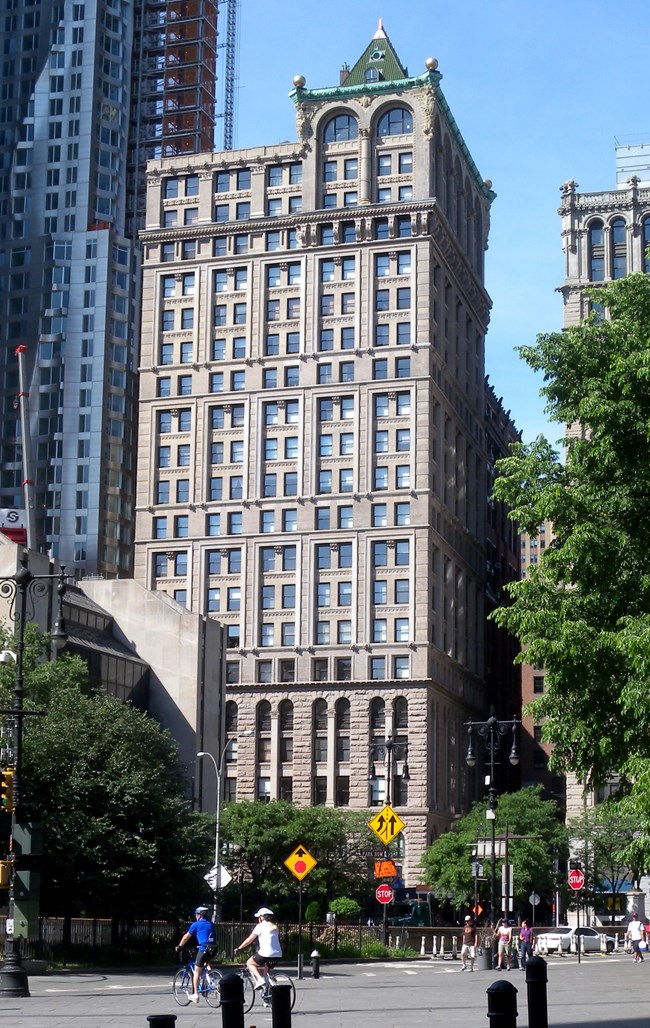 2. American Tract Society Building
Between 1900 and 1903, the American Tract Society Building in New York City housed NAWSA's national headquarters. This period overlapped with most of Catt's first presidency and her "society plan" to recruit women's club members.

Many clubwomen were white, wealthy, educated, and politically connected. With the time and resources to join civic organizations, many of these women were also experienced fundraisers and public speakers. By seeking them out, the "society plan" could enhance NAWSA's prominence, but deepened the organization's elitism and exclusivity.

The American Tract Society Building is a New York City Landmark; the city is a Certified Local Government.[1]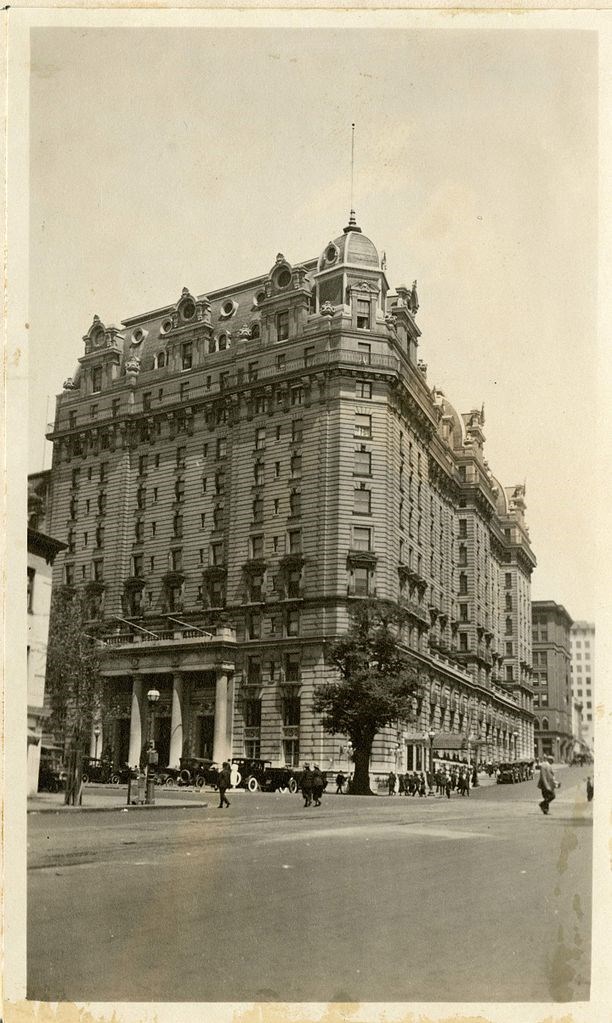 3. Willard Hotel
In January 1915, Catt and Jane Addams established the Woman's Peace Party to oppose the outbreak of World War I in Europe. Founded at the Willard Hotel in Washington, D.C., the party called for arms control, mediation, and resolving the war's causes. Women's suffrage was also part of the party's platform.

Catt believed that the suffrage movement could gain support and respectability by helping to "abolish the horrors, the waste, the barbarism, of war." She directly linked women's suffrage as a way to "usher in the blessings of peace" and prevent the wartime disruption of families, domestic hardships, and increased labor demands on women. When the U.S. entered the war in 1917, Catt organized departments in NAWSA to support the war effort.

The Willard Hotel is listed in the National Register of Historic Places.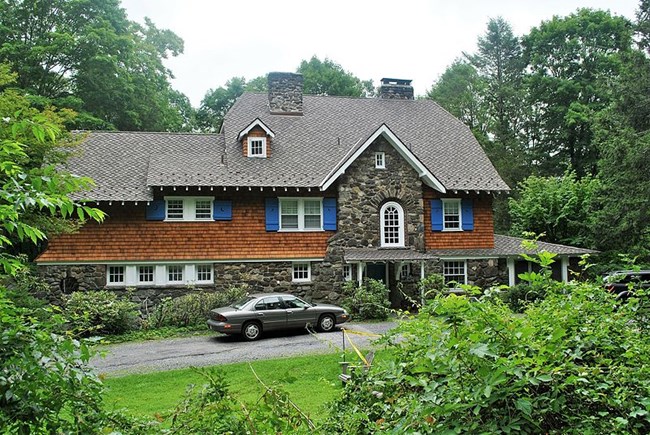 4. Juniper Ledge
Catt purchased this house, which is known as Juniper Ledge and located near Briarcliff Manor, New York, in 1919. She lived there with her partner and fellow suffragist Mary "Mollie" Garrett Hay until 1928. When Catt first visited, she loved that the property was "isolated, quiet, restful, and gives promise of fun." While living at Juniper Ledge, Catt developed the League of Woman Voters, published a history of the suffrage movement, and founded the National Committee on the Cause and Cure of War.

The Carrie Chapman Catt House is listed in the National Register of Historic Places.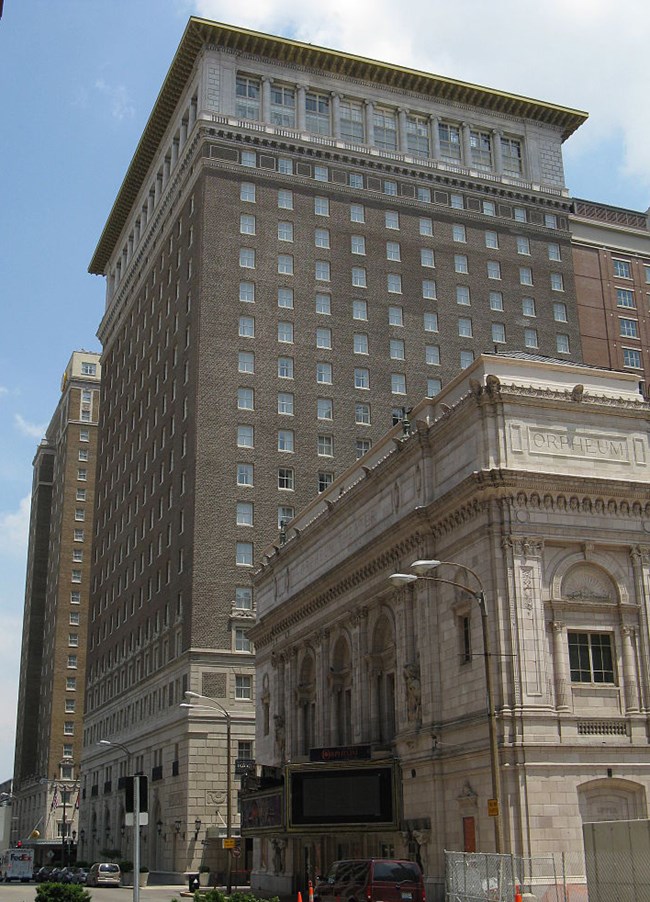 5. Hotel Statler
In March 1919, NAWSA celebrated it's fifty-year anniversary Golden Jubilee Convention at the Hotel Statler in St. Louis, Missouri. Although NAWSA was formed by a merger of the National Woman Suffrage Association and American Woman Suffrage Association, the anniversary referred to the founding of both organizations after the dissolution of the American Equal Rights Association in 1869. In her opening address at the convention, Catt proposed the creation of "a League of Women Voters to 'Finish the Fight.'"

The Hotel Statler was added to the National Register of Historic Places in 1982.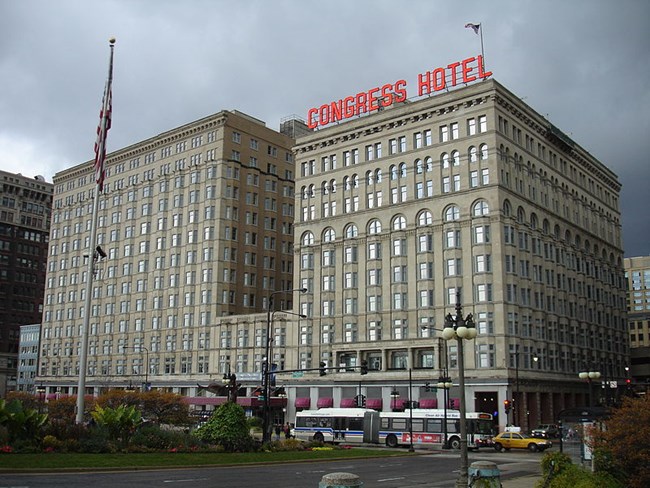 6. Congress Hotel
Catt officially established the League of Women Voters on February 13, 1920 at the Congress Hotel in Chicago. As a successor to NAWSA, this nonpartisan organization sought to promote women's suffrage worldwide, remove legal discriminations against women, and ensure the safety of American democratic institutions. The League also aimed to involve women in public affairs once they gained the right to vote. At the time, 31 states had ratified the Nineteenth Amendment. To become law, 36 of the total 48 states needed to ratify it. By August 1920, Tennessee became the 36th state to ratify the Amendment.

Originally an annex to the Auditorium Building, the Congress Hotel is part of Historic Michigan Boulevard District, a Chicago Landmark. The city is a Certified Local Government.[2]
Notes:
[1] The Certified Local Government Program is a certified partnership between federal, state, and local governments that supports local communities' commitment to historic preservation.

[2] The Auditorium Building was added to the National Register of Historic Places in 1970 and was designated a National Historic Landmark in 1975.
Selected Sources:
Catt, Carrie Chapman. "Woman and War – September 1, 1914." Archives of Women's Political Communication, Carrie Chapman Catt Center for Women and Politics, Iowa State University, Ames, Iowa.

Goodier, Susan and Karen Pastorello. Women Will Vote: Winning Suffrage in New York State. Ithaca, NY: Cornell University Press, 2017.

Shaver, Peter D. "The Carrie Chapman Catt House, Juniper Ledge." National Register of Historic Places Inventory/Nomination Form. New York State Office of Parks, Recreation, & Historic Preservation, Albany, May 4, 2006.