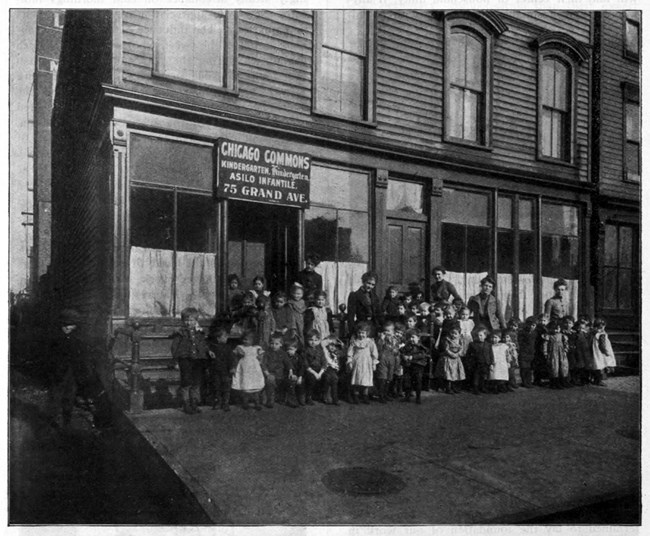 The content for this article was researched and written by Jade Ryerson, an intern with the Cultural Resources Office of Interpretation and Education.

In 1889, Jane Addams and Ellen Gates Starr founded the Hull House in Chicago's near west side.[1] Inspired by London's Toynbee Hall, the Hull House broke ground as the first settlement house in the United States. Around the turn of the 1900s, northern cities experienced an influx of immigrants from Europe and a Great Migration of African Americans from the American South. Settlement houses offered social, educational, and welfare services to migrant and impoverished communities. They were generally founded and run by women in industrial cities.

During this period, many white-run settlements and other institutions, like the Young Women's Christian Association (YWCA), refused to serve African Americans. Others served Black families when they lived nearby, but did not do outreach into Black neighborhoods. Many African American activists, including Ida B. Wells and Elizabeth Lindsay Davis, were the driving forces behind expanding African Americans' access to social services.

These reformers created separate or integrated facilities in African American neighborhoods to help Black migrants adjust from life in the rural South.[2] This article features settlements that sit within the proposed Bronzeville-Black Metropolis National Heritage Area. Chicago is part of the Certified Local Government program, a partnership between local, state, and federal governments to help communities preserve historic places.
Phyllis Wheatley Home for Girls
Elizabeth Lindsay Davis opened the first Phyllis Wheatley Home for Girls in 1908. Davis was a national organizer for the National Association of Colored Women (NACW) and a leader of the Ida B. Wells and Phyllis Wheatley Woman's Clubs. She created the Phyllis Wheatley Home Association because African American women were excluded from services offered at the YWCA. Named after the first African American woman to publish a book of poems, the Phyllis Wheatley Home provided "housing, health, vocational guidance, recreation, and religious education" for Black women and girls.

Founded in 1926, the last Phyllis Wheatley Home is still standing on South Michigan Avenue near 51st Street. This property is listed in the Illinois Preservation Services Division's Historic and Architectural Resources Geographic Information Systems database of historic sites and structures.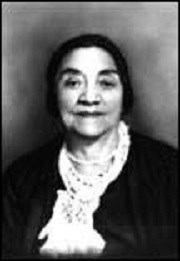 Melissia Elam Home for Working Women and Girls
The Melissia Ann Elam Home for Working Women and Girls first opened in 1923. In association with its namesake, the Elam Club, the home helped unmarried African American women adjust to living independently in Chicago. In the mid-1930s Melissia Elam purchased another home on Martin Luther King, Jr. Drive near 47th Street. This home is still standing due to the efforts of Elam's niece, Loretta Peyton and Dr. Margaret Burroughs, poet and cofounder of Chicago's DuSable Museum of African American History. In 1979, the property was designated a Chicago Landmark, saving it from demolition due to building violations.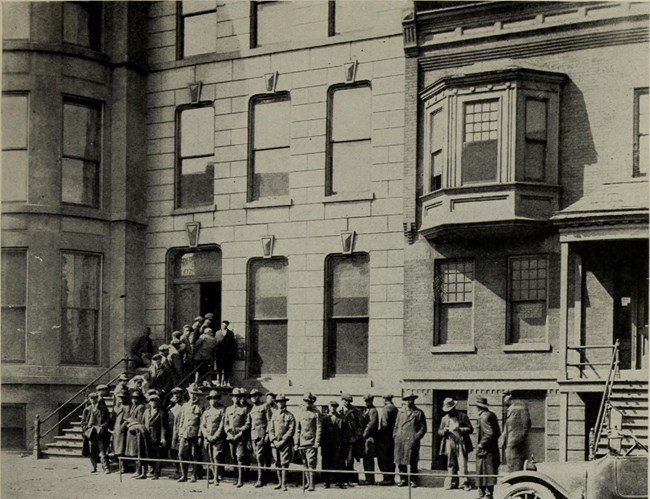 Frederick Douglass Center
Founded in 1904, the integrated Frederick Douglass Center served Chicagoans in the Bronzeville and Armour Square neighborhoods. Under Elizabeth Lindsay Davis's leadership, the Center served as the Second Ward's war office during World War I. Women maintained an exemption board for drafted men, a Red Cross support office, and a post office. During the 1918 influenza pandemic, the Frederick Douglass Center served as a relief station. The Center merged with the Chicago Urban League in 1918. During the 1960s, League headquarters moved nearby to the Swift House, which was listed in the National Register of Historic Places in 1978.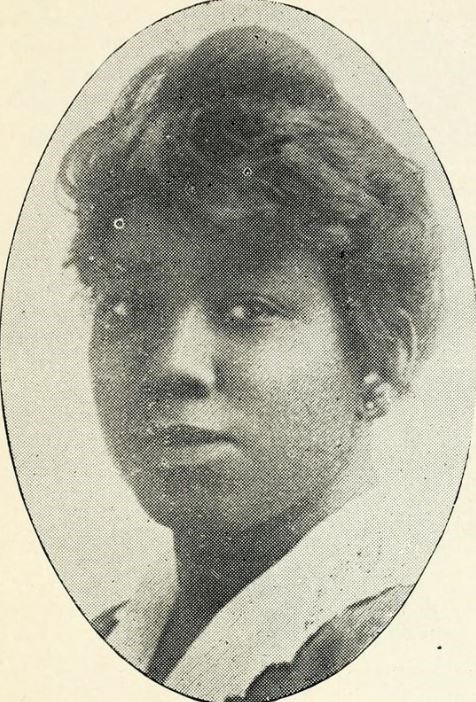 Fannie Emanuel Settlement House
The Fannie Emanuel Settlement House opened in 1908. The house's namesake, Fannie Hagen Emanuel, hoped to improve social conditions in Chicago's "Black Belt." Offering classes in sewing, cooking, and "domestic science," Emanuel prepared women for jobs and helped them find work. The house also operated a kindergarten, boys' and girls' clubs, free dental clinic, and employment office. After the house closed in 1912, Emanuel enrolled at the Chicago Hospital-College of Medicine. She graduated as a medical doctor in 1915 and opened a private practice for children and women. According to Simms' Blue Book and National Negro Business and Professional Directory, in 1923, Emanuel's office was located in the Supreme Life Insurance Company building, which became a Chicago Landmark in 1998.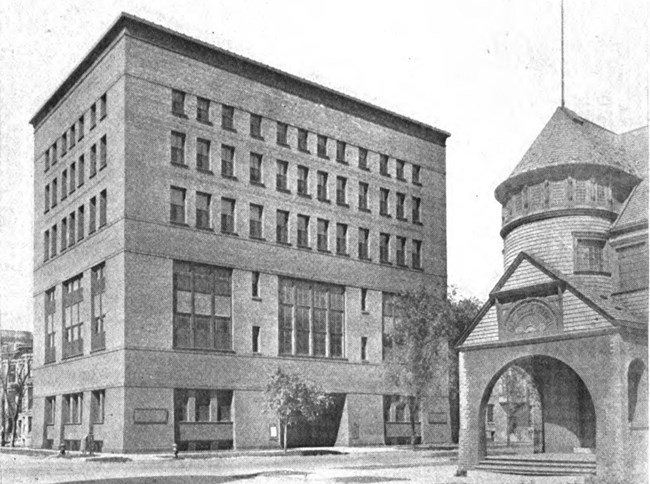 Abraham Lincoln Center
Between 1898 and 1903, Frank Lloyd Wright was the principal architect for the Abraham Lincoln Center. Wright's uncle, Reverend Jenkin Lloyd Jones, ran the Center. Located at the corner of Oakwood Boulevard and Langley Road, its services included a public library, gymnasium, lectures on literature and religion, and classes in German and French. Thyra Edwards, an African American journalist and civil rights activist, lived and worked as a social worker at the Center. She later traveled the world, reporting on labor and social conditions, and her treatment as an African American abroad. Edwards openly supported the Communist Party and fundraised for the North American Committee to Aid Spanish Democracy during the Spanish Civil War. This property is listed in the Illinois Preservation Services Division's Historic and Architectural Resources Geographic Information Systems database of historic sites and structures.
Discover more history and culture by visiting the Chicago travel itinerary.
Notes:
[1] The Hull House was designated a National Historic Landmark in 1965 and listed in the National Register of Historic Places in 1966.
[2] Some African American settlement houses were founded with the help of white activists. Workers from the Hull House helped to establish the Frederick Douglass Center in 1904 and the segregated Wendell Phillips Settlement in 1908.