Stories of the Great Migration
"These are the stories of the forgotten, aggrieved, wishful generations ... whose private ambition for something better made a way for those who followed."
- Isabel Wilkerson, The Warmth of Other Suns: The Epic Story of America's Great Migration
---
As the country's largest internal migration, the Great Migration drastically altered the demographics of cities and towns across the nation during the 20th century. Boston served as one of the final destinations for African American southern migrants looking for economic opportunities and an escape from legalized discrimination. As Isabel Wilkerson shares the stories of three Black southern migrants in her work The Warmth of Other Suns: The Epic Story of America's Great Migration, we sought to research the under-told stories of migrants who settled in Boston and worked at the Charlestown Navy Yard.
The story maps highlighted on this site share the complexity of these Black migrants' lives beyond their work at the Charlestown Navy Yard. They traveled great distances, worked in multiple jobs, stood up against injustice, and served their communities. Recognizing Wilkerson's words, "people would forget about the quiet successes of everyday people" of the Great Migration, these story maps attempt to uncover and remember the successes and struggles of some of the Black southern migrants who settled in Boston.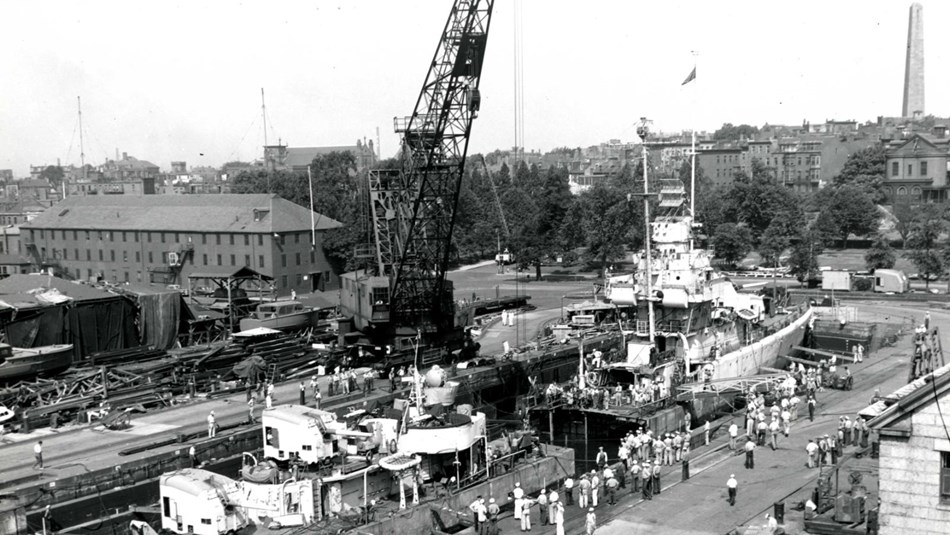 Great Migration & Charlestown Navy Yard
Learn about the Great Migration's connections to Boston and the Charlestown Navy Yard.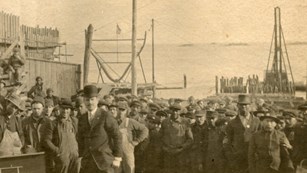 Theodore L. Bailey
Explore Theodore Bailey's Great Migration story from Virginia to Boston, Massachusetts. Photo Credit: Noank Historical Society.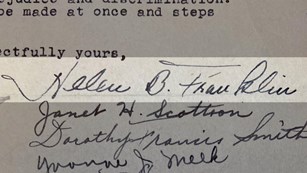 Helen Lee Franklin
Follow Helen Lee Franklin's journey from passionate learner and teacher to community organizer and activist.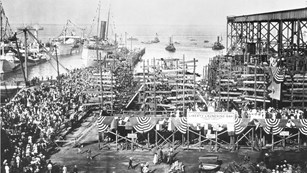 Tiberius E. Julius
Learn about Tiberius E. Julius's Great Migration story, the known and the unknown. Photo Credit: The Mariners' Museum Park.
Last updated: January 5, 2021