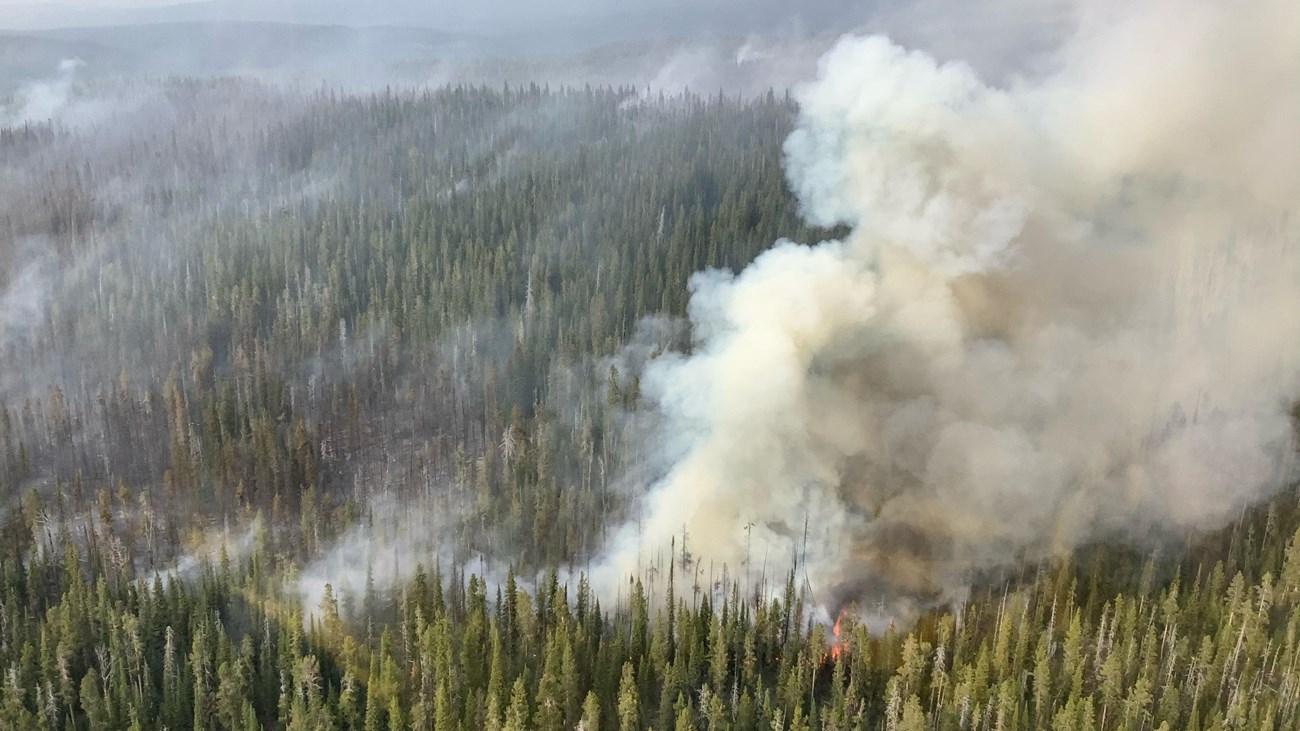 The most current Lone Star Fire information is on InciWeb.
Check there for updates, photos, maps, and additional information.

Lone Star Fire
A lightning-ignited wildfire was reported on Saturday, August 22, at 5:15 p.m. about 3 miles south of Old Faithful in Yellowstone National Park. Currently, staff are implementing protection measures for the Old Faithful area in the event the fire moves in that direction; however, it is not burning toward Old Faithful at this time.

The Greater Yellowstone area is a fire-adapted ecosystem. Fire plays an important role in maintaining the health of this area's wildlife habitat and vegetation.
Important Things To Note:
Closures