2019 Community Artist - Antonio Savarese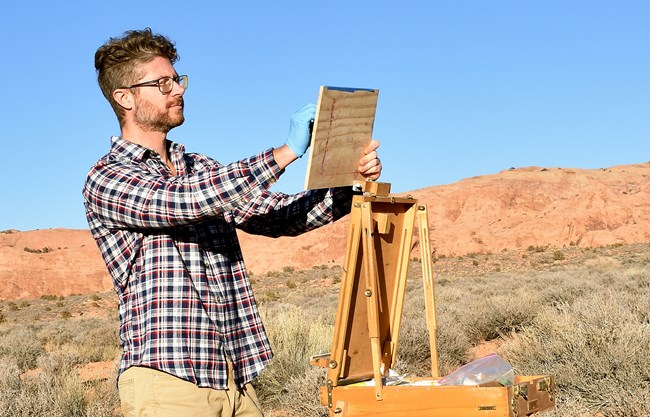 Hiking around Monument Valley, Bluff, and Moab in his youth, Antonio Savarese found an early and unique appreciation for the rare beauty only found on the Colorado Plateau. He believes that a daily dose of scenery, such as we have here, is the best form of medicine anyone—especially artists—can find.
"This is a place where, if one looks closely, they may see through the red rocks and into themselves, as nature intended."
Antonio's goal as Community Artist in the Parks is to paint images that make people say "I'd love to be there," followed by a visceral sense of "Thank God it is there." As Ed Abbey says, "We need wilderness whether or not we ever set foot in it."
View Antonio's schedule below, and plan to meet him in the parks. Events may change in the event of poor weather.
Search Filters
By Park
By State/Territory
By Event Type
Last updated: July 11, 2019