News Release
Arches National Park Will Conclude Timed Entry Pilot on October 4, 2022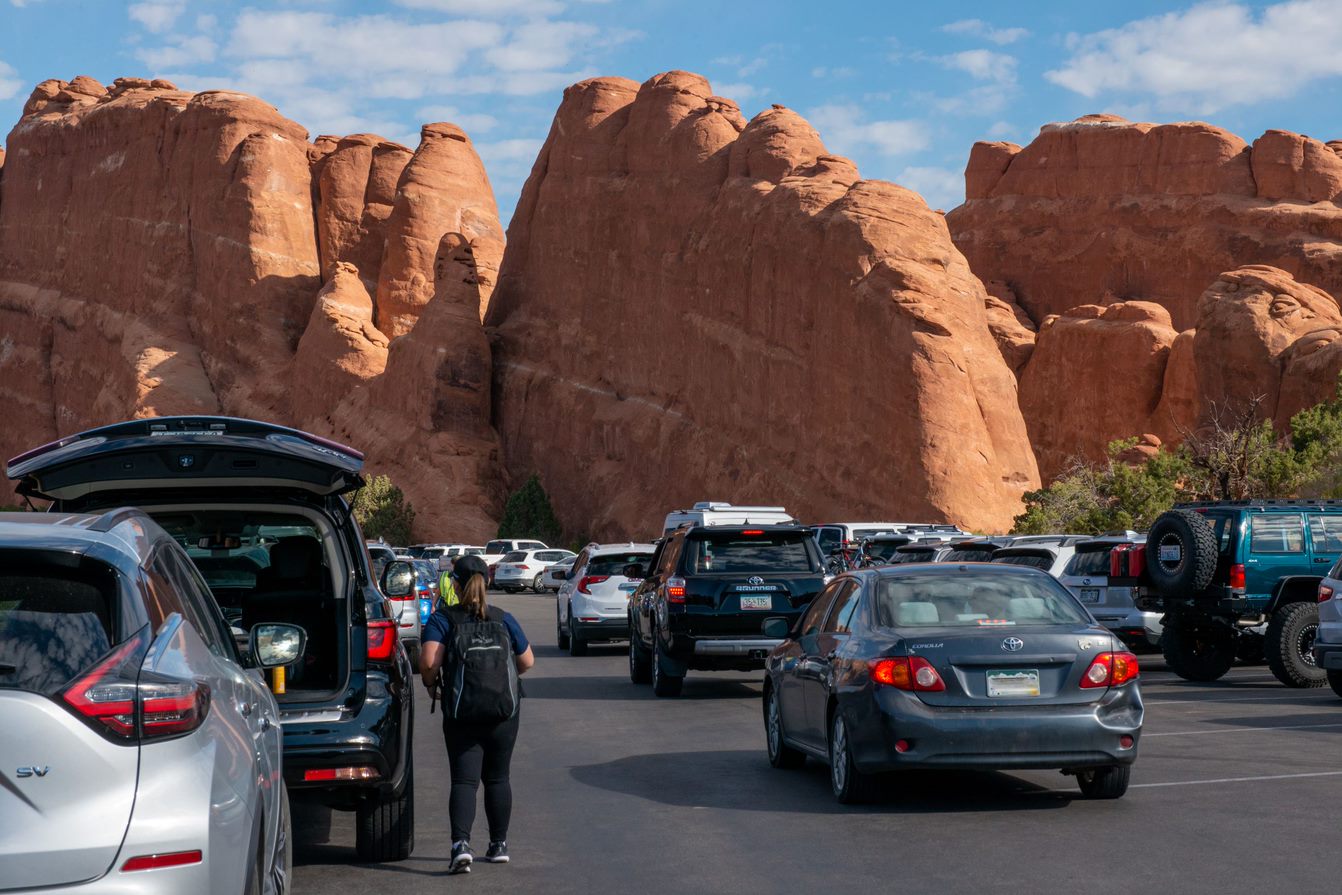 News Release Date:
September 26, 2022
Contact: Kaitlyn Thomas, 202-763-3440
Moab, Utah –
Beginning October 4, 2022, Arches National Park will conclude the temporary, timed entry pilot that has operated since April 3, 2022. Timed entry tickets will no longer be necessary to enter the park after October 3. The purchase of traditional entrance passes will still be required to enter Arches after the end of the pilot. After the close of the program, Visitors should expect increased traffic and the possibility of temporary entrance delays.
"With the conclusion of the timed entry pilot, we would like to extend our gratitude to visitors, local community members, and park partners for their support of this program. The pilot met many of the goals we set out to achieve, including distributing visitation throughout the day and improving visitor experiences, and it provided data that will inform our next steps," said Arches Superintendent Patricia Trap.
The information gathered during the 2022 pilot will be analyzed to help determine if a future timed entry program will be a viable solution for visitor use management at Arches. The park will hold discussions with partners and stakeholders this Fall and plans to announce a decision on 2023 congestion management strategies in the next few months.
Starting on October 4, visitors to Arches should expect increased traffic and wait times to enter the park. Trails and parking lots may be crowded, and temporary delays lasting 3-5 hours may be implemented at the entrance gate to manage congestion.
Visitors should plan ahead and prepare for crowded conditions and changing weather. Bring plenty of water and snacks, wear sturdy shoes, and don't forget sun protection. Visitors are encouraged to check the
park website
or
Twitter account
for current updates and road conditions prior to driving to the park.
-NPS-
Last updated: September 27, 2022