United States Mint to Launch Arches National Park Quarter
Date:
May 23, 2014
Contact:
Mary Wilson
, 435-719-2140
The official launch of the Arches National Park quarter will be Friday, June 6, 2014. The ceremony will take place at the Arches National Park Visitor Center at 9:00 a.m.


Shuttle buses will transport visitors to and from the event. Shuttle service will begin at 7:15 a.m. from the Helen M. Knight Elementary School in Moab with the last shuttle departing at 8:15 a.m. Visitor Center parking is expected to fill quickly and carpooling is encouraged. To better ensure entry to the event, early arrival and shuttle use is highly recommended.


Access to the Arches Visitor Center will be restricted that morning to individuals needing to pick up their Fiery Furnace tickets and permits. Rangers encourage visitors to pick up tickets and permits the day before to avoid possible crowds associated with this special event. Invited ceremony guests include Utah Lieutenant Governor Spencer J. Cox and Moab Mayor Dave Sakrison. Highlights of the free event include a coin exchange where the public can trade their cash for $10 rolls of the new Arches National Park quarter.

The evening before the coin launch ceremony, Thursday, June 5, at 5:30 p.m., the United States Mint will host a coin forum at the Zions Bank Community Room, 330 S. Main Street in Moab. The coin forum is an opportunity for the public to express their views about future coinage and learn about upcoming United States Mint coin programs and initiatives.

The Arches National Park quarter is the 23rd coin in the America the Beautiful Quarters® Program, a 12-year initiative to honor 56 national parks and other national sites authorized by Public Law 110-456. Five new national site designs, depicted on the back of the coins, will be released each year in the order in which the honored site was first established.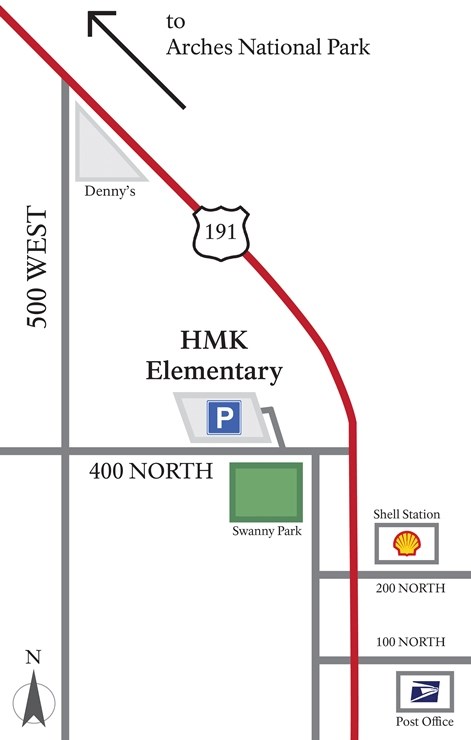 Shuttles from HMK Elementary will begin loading at 7:00 a.m. The first shuttle will depart at 7:15 a.m. Return shuttles will run from 9:45 – 11:15 a.m.

Please respect nearby residents by minimizing noise and trash along residential streets.
Last updated: July 29, 2021