Plan Your Field Trip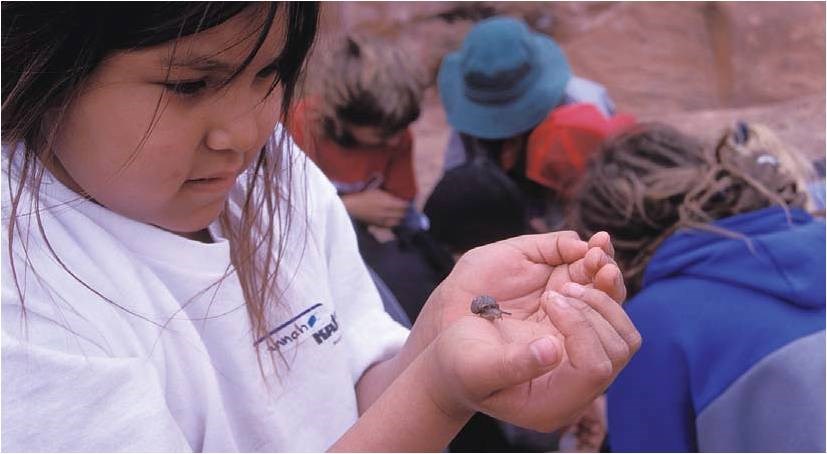 A variety of opportunities are available to educational groups visiting the park. Please be aware that ranger program schedules and visitor center hours of operation change throughout the year. Once you have explored these pages, contact us via the park information line (435-719-2299) or via email if you have further questions regarding your trip logistics.
Apply for an Entrance Fee Waiver
Arches collects a park entrance fee, but education groups may apply to have that fee waived. Fee waivers do not affect campground or permit fees that a group may incur.
Travel By Bus
Arches does not have a shuttle bus system at this time; visitors must provide their own transportation in the park. Large vehicles like school buses or rental coaches can drive the entire 18-mile scenic road, though parking spaces can be difficult to find during the busy season. This page contains information your bus driver should review before arriving at the park.
Attend a Ranger Program
Spring through fall, ranger programs are offered to the public on a regular schedule. There is no need to pre-register for short guided walks or campground talks; tickets for Fiery Furnace Ranger-led Tours must be purchased in advance. At this time, we cannot accommodate requests for special private tours.
Go Hiking
Non-commercial educational groups may hike together on all park trails. For groups larger than ~20 people, breaking into smaller groups is appreciated by other hikers.
Non-commercial educational groups can also hike in the Fiery Furnace after obtaining a self-guided hiking permit. Educational fee waivers do not affect these permit fees.
Borrow a Field Trip in a Box
Ready-made kits contain lesson plans, activity ideas, and all necessary props and materials. Three topics are available; reserve yours today.
Manage an Outdoor Classroom
Successfully teaching outdoors requires all the skills of the classroom, plus some additional considerations.
Last updated: January 24, 2016