2020 Community Artist - Samantha Zim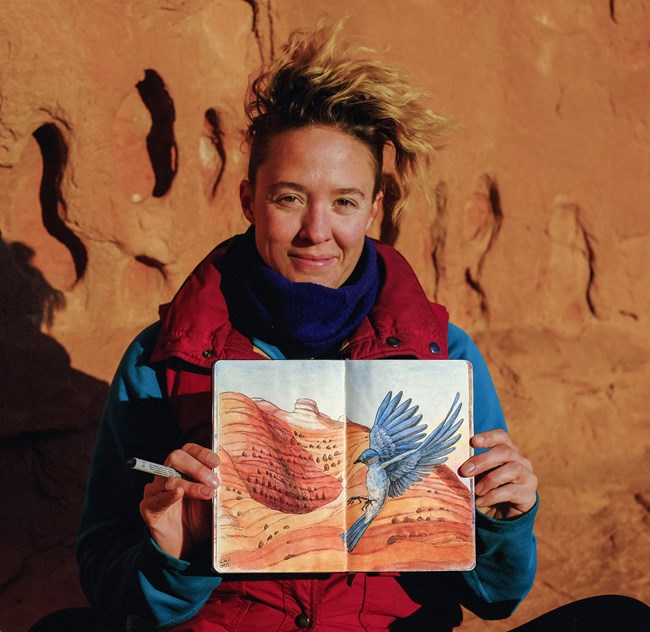 Samantha Zim was the Southeast Utah Group's Community Artist in the Parks in 2020.

"I found my way to landscape artwork by way of the red desert and passionate community of the Moab Valley. The chaotic flow of canyon country has inspired me to develop a style which celebrates its expressive nature, and evokes the emotional drama of light that brings the desert to life. Landscape work is a recent artistic adventure for me, and I rely on my background in scientific illustration to help tell the detailed, whimsical stories I pursue in my current work. My creative process is rooted in being outdoors, and I work primarily in sketchbooks that travel easily, and use a combination of graphite, watercolor, pen and ink.

I feel there is a common desire that unites humans in our experience of landscape: the longing to recognize something of ourselves in the natural world. I hope to explore this relationship via Utah's stunning scenery, and the powerful impact it has on both travelers and residents."

Since park visitation was limited during much of Sam's tenure, she developed a creative alternative way to connect with online visitors.

Read more about the Community Artist in the Parks program.
Last updated: September 25, 2021