Camping Permits, Fees, and Reservations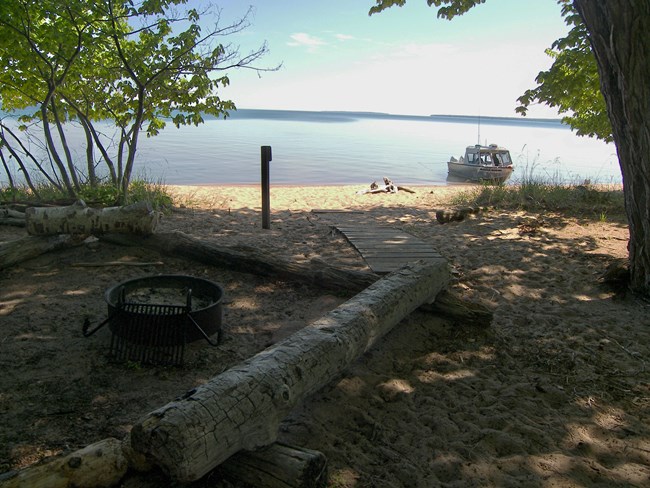 Camping Permits
Camping permits and fees are required for all camping in the Apostle Islands National Lakeshore. The permit system allows campers to reserve campsites in advance. Each permit is good for up to 14 consecutive nights of camping. Permit holders can only have one reservation for the same nights of camping. Permit holders are responsible for any damages. Camping permits are non-transferable.

You can reserve individual, primitive, and group campsites and obtain a permit at Recreation.gov. The email confirmation you receive from Recreation.gov is NOT your permit! You must go into your recreation.gov account and print your official permit. Permits can be printed seven days prior to the start of the trip or it can be picked up in person at the Lakeshore's Visitor Center in Bayfield. A $10 reservation fee is also charged for each trip. The fees must be paid when the reservation is made.

Group Sites
A party of eight to twenty-one people is considered a group. All groups must use designated group campsites. Group camping permit reservations may be made beginning in March for that year via Recreation.gov after the group camping lottery. Every March, the park conducts a group camping lottery for individuals and Commercial Use Authorization (CUA) holders, to reserve group campsites for that calendar year. After the lottery is concluded, all remaining campsites and dates are available for reservation. Learn more about the group camping permit lottery.

Amenities: All campsites have a fire ring and bear resistant food locker. In general, they also include a picnic table and nearby privy. Some sites have tent pads.

Accessibility: Individual site #1 on Stockton Island at Presque Isle and site #3 on Sand Island are Accessible. Groups sites A & B on Stockton at Quarry Bay and group site C on Sand Island are Accessible. All have boardwalks leading from the docks to the campsites and vault toilets, as well as raised wooden decks for tent pads, which connect with the boardwalk. Picnic tables and fire rings are all designed to be Accessible. If you need these sites, please request them when making a permit reservation.
Build Your Itinerary
How to make a reservation online.

To make camping reservations and obtain a camping permit go to Recreation.gov or call the Bayfield headquarters to speak to a Park Ranger at 715-779-3398, select option 2. Please note that you can only book an itinerary within a 30-day window of when you want to start your trip. This reservation window does not include group camping.
Go to Recreation.gov.

Make sure to select Apostle Islands National Lakeshore Camping Permits.

Click on the Build Itinerary (blue box on the right).

Select the dates and group size in the upper left corner. Be aware that when selecting sites, it will show the check in and check out dates.

After you select the dates and sites click Add to Cart.

Log in to account or create a new log in for recreation.gov. Proceed to step 7 if you have already logged in.

Fill out the general information page including address, entry & exit points, vehicle information, number of people, mode of water transportation, and emergency contact information.

If you have a senior or access interagency pass, you can add that information on the general information page. You must select Add Pass Discount. It will ask for the type of card and the card number.

Read the Need to Know Information. Once you have finished reading this information, click on the checkbox to say that you have read and agree to this important information.

Procced to cart. It will bring you to a new page with information regarding the reservation you are creating.

Select Proceed to Payment and pay with your credit card online. Once you pay for the reservation/permit, you will receive an email confirmation.

Prior to the start of your trip, make sure to print your permit and carry it with you on your trip. You can print your permit 7 days prior to the start of a trip. If you are unable to print your permit, you can go to the Bayfield Visitor and park staff can print your permit for you.



Refunds and Itinerary Changes
A 50% refund of nightly camping fees may be issued for the cancellation of an entire trip if the cancellation is made before the start of the trip. The $10 reservation fee is nonrefundable. No refunds will be issued after the start of a trip.
If itinerary changes are necessary once a camping trip is underway, please contact park staff by calling (715) 779-3398 ext. 2, or in person whenever possible. Present your camping permit to park staff when making these itinerary changes. There is no charge for changes due to severe weather conditions or campsite closures.
Campers choosing to make itinerary changes for other reasons will be charged a $15 fee each time they make a change to the itinerary. Changes to contact number, address, group size, vehicle information, access points, mode of water transportation, and/or emergency contact will not be charged a change fee. Permits are non-transferable.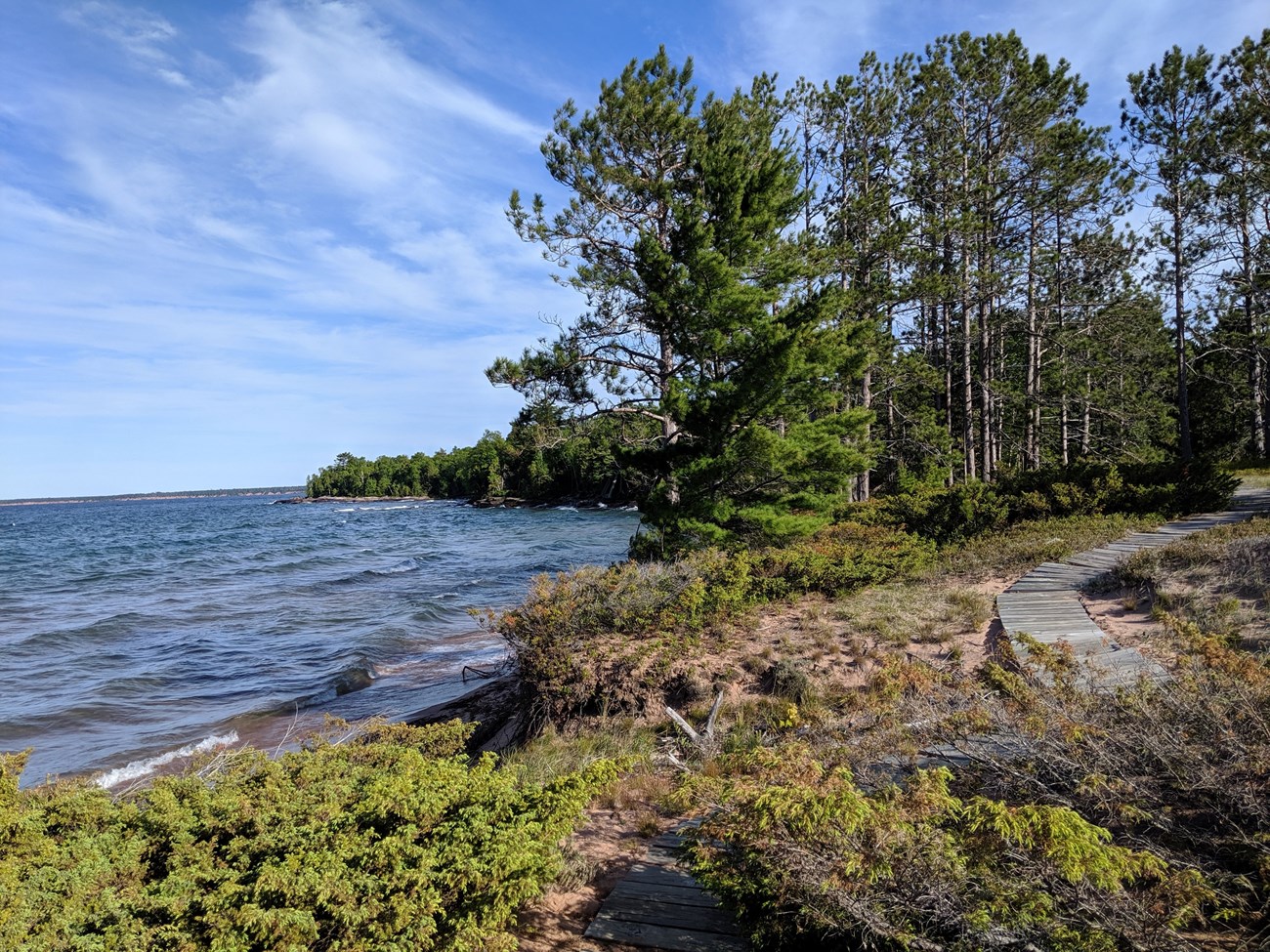 Last updated: February 17, 2023