News Release
Shaw Point Designated a National Register Historic District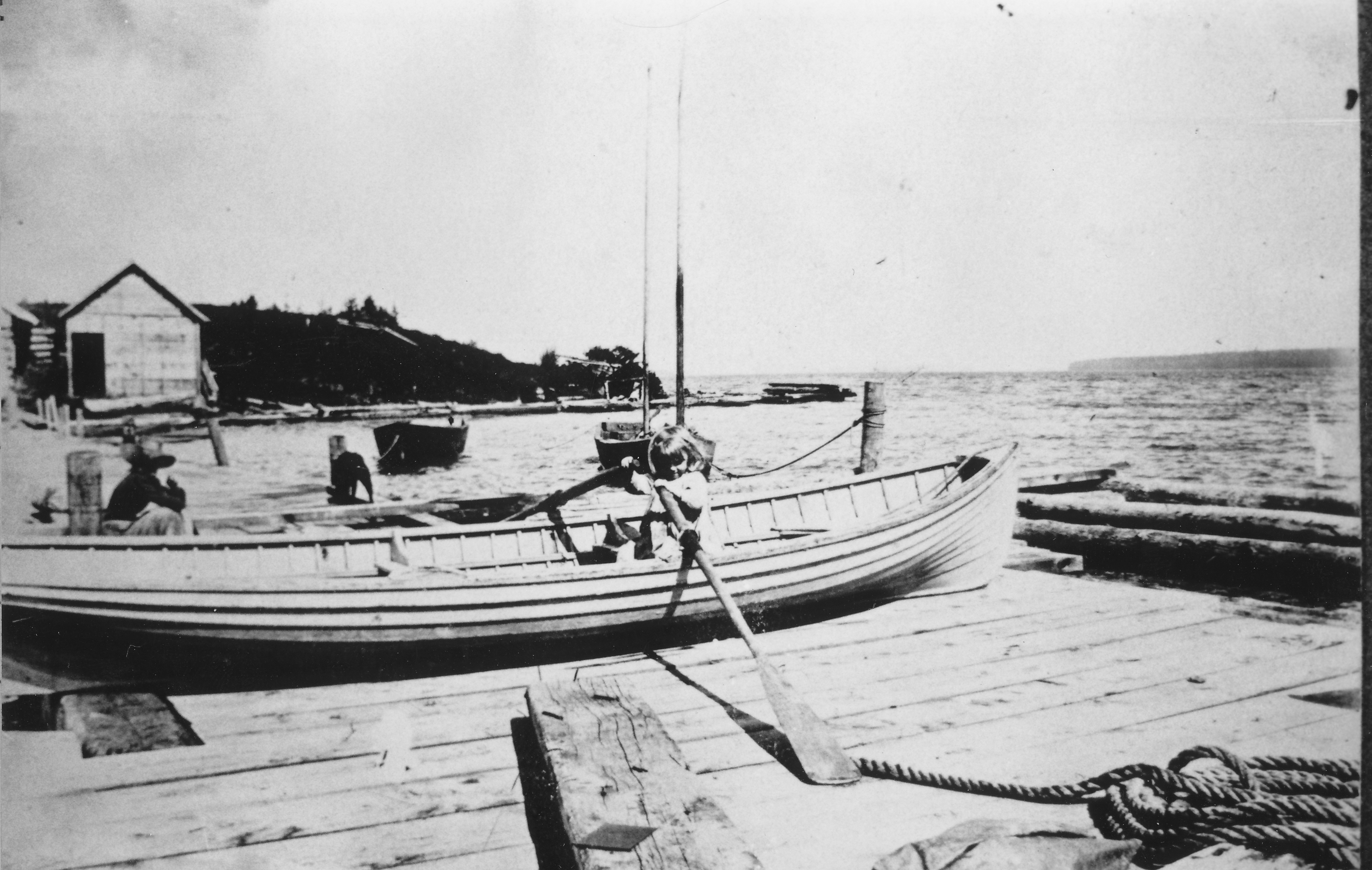 News Release Date:
August 31, 2020
Contact: Julie Van Stappen, 715-209-2804
Contact: Dave Cooper, 715-209-2379
Bayfield, WI – Apostle Islands National Lakeshore is pleased to announce that the Shaw Point Historic District on Sand Island in Lake Superior was added to the National Register of Historic Places on July 27, 2020.
Located in the Apostle Islands National Lakeshore, the newly designated historic district holds a unique collection of three neighboring properties at Sand Island's southeastern edge. The district's buildings and landscape reflect the interconnected commercial, agricultural, recreational, and seasonal residential development of the island. Shaw-Hill Farm started in 1870 as a commercial fishing camp and farm. Camp Stella, a summer resort founded in 1886, came next in the district's evolution. In 1909, the Campbell-Jensch property was the first on Sand Island's southern shore to be used solely as a second home. Eventually, Shaw-Hill Farm and Camp Stella became private seasonal getaways as well.
The lengthy process behind the district's designation was made possible by a public-private partnership overseen by Apostle Islands National Lakeshore staff, and funded and coordinated by the Apostle Islands Historic Preservation Conservancy (AIHPC) with donations from historic Sand Island families. Previous collaboration between the Apostle Islands National Lakeshore and AIHPC was successful in nominating Sand Island's West Bay Club to the National Register in 2014. The designation of the Rocky Island Historic District in 2008 also had financial support from the AIHPC member Benson family, which previously had a fish camp and cabins there.
For Shaw Pont, AIHPC hired a multidisciplinary team lead by historian Charlene Roise of Hess, Roise and Company to assess the district's significance. After extensive research, fieldwork, and evaluation, the team concluded that the property qualified for the National Register. Hess Roise subsequently prepared the nomination in close consultation with AIHPC, Apostle Islands National Lakeshore, and the Wisconsin Historical Society's State Historic Preservation office. All in all, the assessment and nomination process took seven years.
"Although most people know Apostle Islands National Lakeshore for its dramatic sea caves and offshore beaches, every island is layered with human history extending thousands of years back in time. This national registry designation assures that we will remember that people have and always will be an integral part of this landscape," said superintendent Lynne Dominy.
AIHPC chairman Tom Gordon said, "A major part of what makes the Apostle Islands so special is the connection of the people who have lived here to the land and water. We are delighted to have been able to work with the National Park Service to achieve this designation that recognizes that historical connection."
The properties included in the historic district are subject to reserved rights held by the Sand Island families. The properties are not open to the public, except by appointment, however, the families are working on virtual ways to share these stories and on future ways to host public open houses. The families maintain these properties to preserve the stories, structures, and landscapes for future generations.
Listing on the National Register offers some legal protection for historic properties and can help maintenance and preservation. It is also raises public awareness of the significance and condition of the broad array of properties that represent America's history.
For more information about Apostle Islands National Lakeshore, email, or call (715) 779-3398. Details and updates on park operations will continue to be posted on our website and Facebook. 
Last updated: September 1, 2020