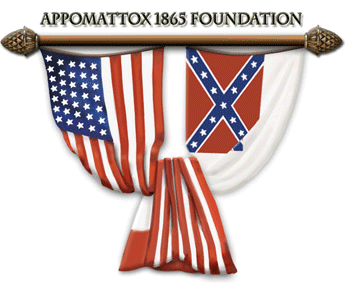 The park is fortunate to have a friends group, the Appomattox 1865 Foundation. The mission of the Foundation is:
to enrich the understanding and appreciation of the heritage and significance of Appomattox Court House National Historical Park. The Foundation focuses on efforts to preserve the past, augment financial support, commemorate history, and enhance each and every visitor's experience.
Since 2012 the Foundation has raised funds that have contributed in the areas of: education, first person living history programs, new research, archeology, exhibits, building preservation/restoration, and much, much more. They provided excellent services and programs to visitors during the Appomattox 150th Commemoration all at no expense to visitors! Giving your time as a volunteer to the park is in a sense the ultimate show of support. But if you are interested in contributing to the park in other ways, there is no more effective and efficient way of doing so than the Appomattox 1865 Foundation. Please visit their website for more details about upcoming events, becoming a member, or contributing to a particular project.