For Teachers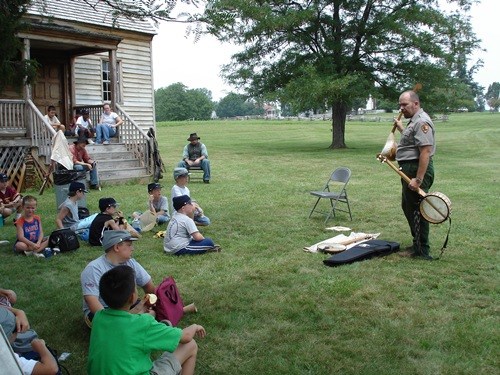 Visit the Park or Bring the Park to Your Classroom
Note: Due to the COVID-19 pandemic, our ability to conduct on-site Field Trip programs in 2022 is very limited. Please contact the park to inquire about virtual field trips, virtual Ranger presentations, or reservations to visit the park.

Distance Learning: Can't make it to the park in person? We get it! Check out our Distance Learning online resources. We offer multiple SOL-aligned resources and pre- and post-visit classroom materials. Still want to connect your class with a Ranger? Contact the park to inquire about scheduling a virtual visit.

On-Site Programs: Appomattox Court House National Historical Park offers school groups a wide variety of special educational programs. In order to ensure your visit goes the way you like, click on these links: field trip program descriptions and directions.

Multi-site Field Trip: A joint effort involving Appomattox Court House NHP, American Civil War Museum at Appomattox, and the Holiday Lake 4-H Education Center lead to the development of multiple lessons to help students achieve various cultural, earth and life science learning objectives that are correlated with the Virginia Standards of Learning. A brochure is available describing the programs with an example of an itinerary and program costs.
For inquiries, please contact our Education Coordinator via email.
Mail may be addressed to:
Appomattox Court House NHP
Attn: Education Coordinator
P.O. Box 218
Appomattox, VA 24522
Last updated: January 20, 2022