For Teachers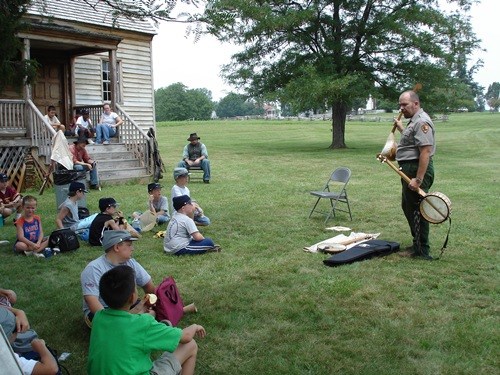 Visit the Park or Bring the Park to Your Classroom
Note: Due to the COVID-19 pandemic, our ability to conduct on-site Field Trip programs in 2021 is very limited. Please contact the park at e-mail us to inquire about virtual field trips, virtual Ranger presentations, or reservations to visit the park (likely unguided).

On-Site Programs: Appomattox Court House National Historical Park offers school groups a wide variety of special educational programs. In order to ensure your visit goes the way you like, click on these links: field trip program descriptions and directions.

Multi-site Field Trip: A joint effort involving Appomattox Court House NHP, American Civil War Museum at Appomattox, and the Holiday Lake 4-H Education Center lead to the development of multiple lessons to help students achieve various cultural, earth and life science learning objectives that are correlated with the Virginia Standards of Learning. A brochure is available describing the programs with an example of an itinerary and program costs.
Lesson Plans and Online Activities: SOL-aligned lesson plans are available as a pdf for teachers to print out. This page also hosts materials and resources for purposeful pre and post visit classroom exercises.
For inquiries, please contact our Education Coordinator preferably via email.
Mail may be addressed to:
Appomattox Court House NHP
Attn: Education Coordinator
P.O. Box 218
Appomattox, VA 24522
Last updated: January 25, 2021