Antietam Remembered Trail-Stop 5
Stop 5 - The Maryland Monument
This monument is the only one on the battlefield dedicated to the soldiers who fought for both sides. During the Civil War, Maryland remained in the Union, but was a politically divided, slave-holding border state. Marylanders fought for both the Union and the Confederacy.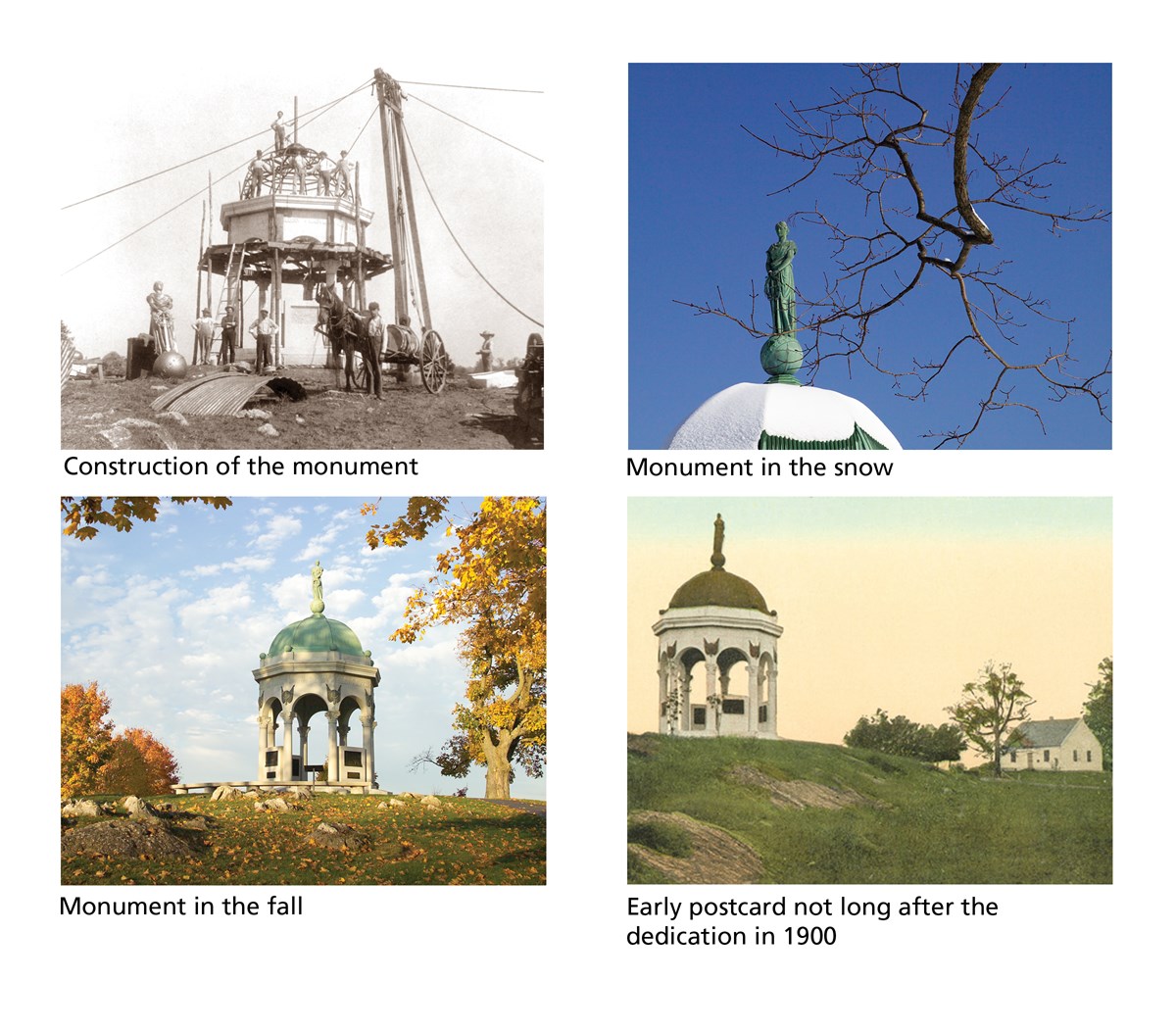 Approximately 20,000 people attended the dedication of the monument on Memorial Day, May 30, 1900. General James Longstreet, Henry Kyd Douglas and many veterans of both the Union and Confederate armies were present for the ceremony. President William McKinley, also a veteran of the Battle of Antietam, was the keynote speaker: "I am glad to meet on this field the followers of Lee, Jackson, Longstreet, and Johnson, with the followers of McClellan, Grant, Sherman, and Sheridan, greeting each other, not with arms at their hands but with affection in every heart…This meeting after these many years has but one sentiment, love for Nation and flag." Sadly, fourteen months later President McKinley was assassinated.
The tall monument with the eagle on top is the
New York State Monument
. It is the next stop on your tour.
Last updated: February 16, 2021