Antietam Remembered Trail-Stop 4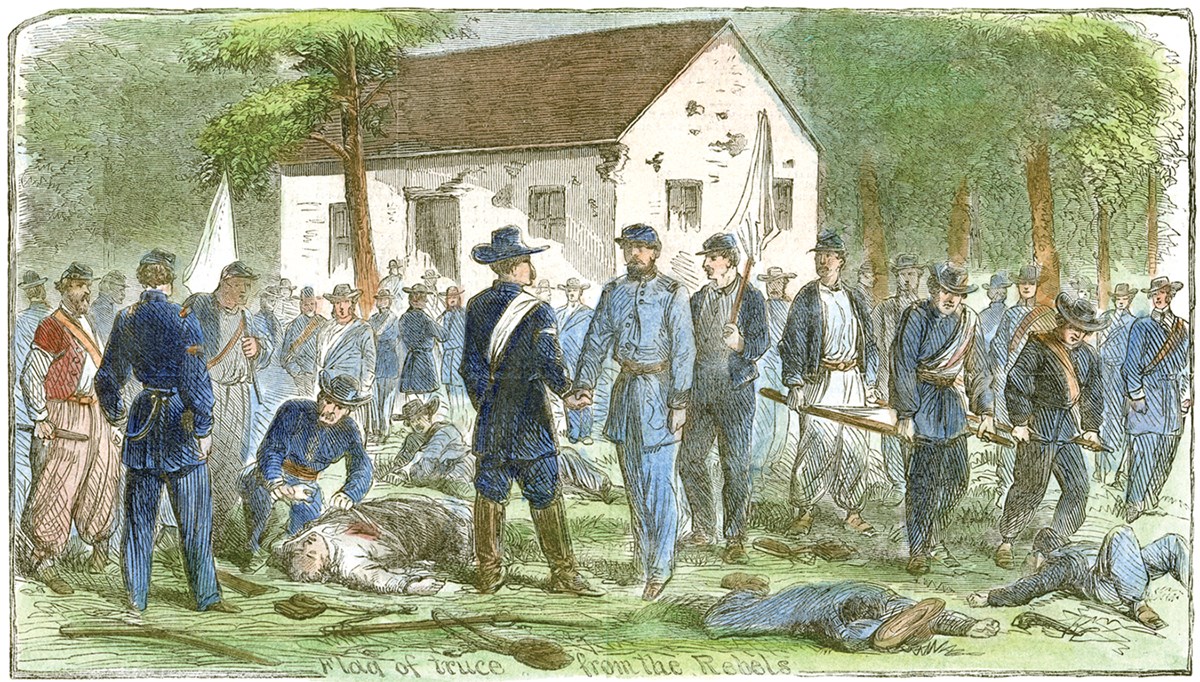 Stop 4 - The Dunker Church
The Battle of Antietam was one of the bloodiest battles in the history of this nation. Yet, one of the most noted landmarks on this great field of combat is a house of worship associated with peace and love. Indeed, the Dunker Church ranks as perhaps one of the most famous churches in American military history. This historic structure began as a humble country house of worship constructed by local farmers in 1852. Samuel Mumma, owner of the nearby farm that bears his name, donated the land in 1851 for the Dunkers to build their church. During its early history the congregation consisted of about half a dozen farm families from the local area. During the battle, the church was the focal point of a number of Union attacks against the Confederates on this northern end of the battlefield.

The old church was heavily battle scared with hundreds of marks from bullets in its whitewashed walls. Likewise, artillery had rendered serious damage to the roof and walls. By 1864, the church was repaired, rededicated, and regular services were held there until the turn of the century when the congregation built a new church in the town of Sharpsburg. Souvenir hunters took bricks from the walls of the old church and a lack of adequate maintenance weakened the structure. In 1921, a violent storm swept through the area flattening the church.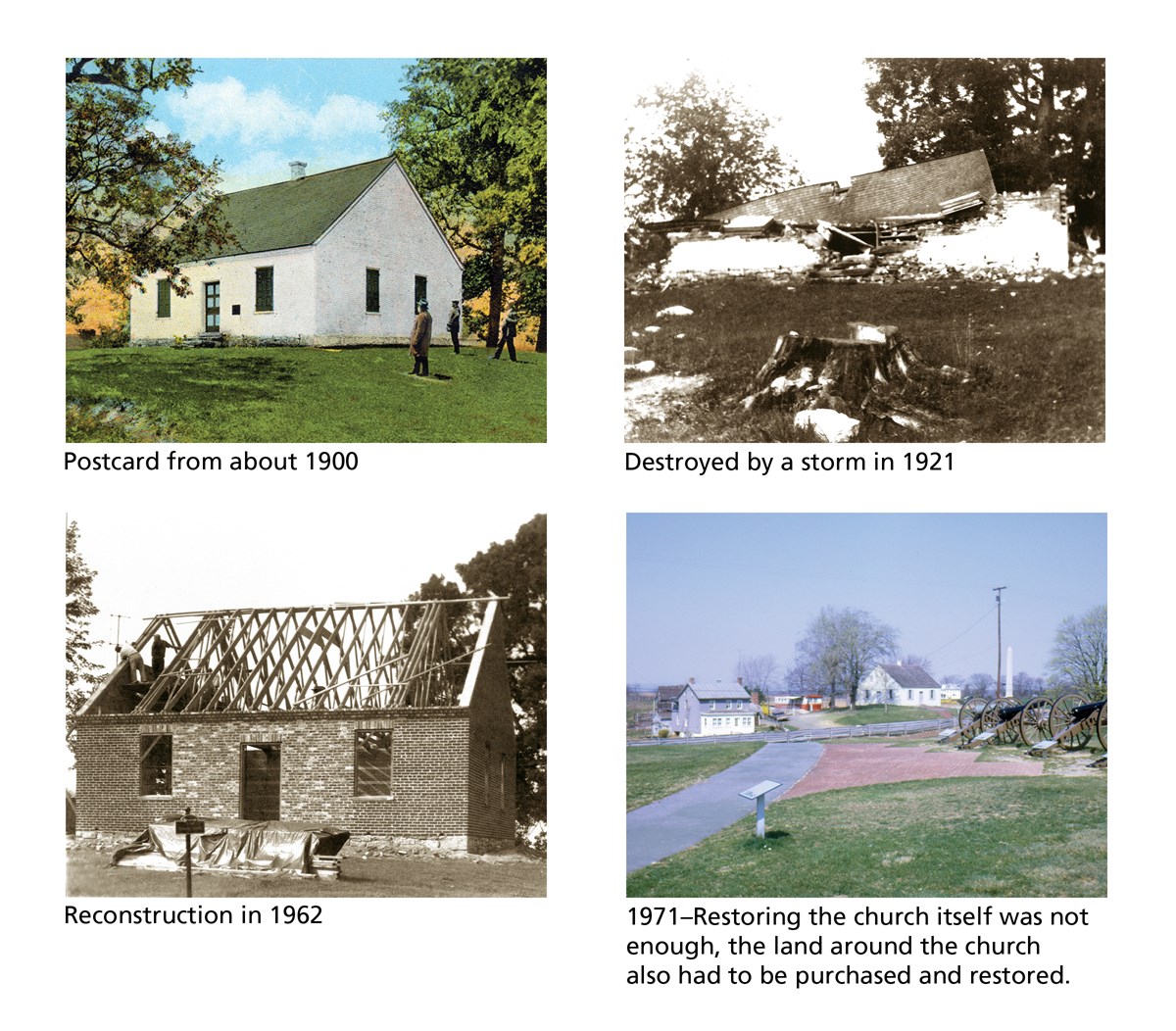 The land and church ruins were put up for sale and purchased by Sharpsburg resident Elmer Boyer. He salvaged most of the undamaged material from the building and in turn sold the property, which was purchased by the Washington County Historical Society in 1951. They in turn donated the site, then just a foundation, to the National Park Service. The church was reconstructed with as much original material as possible and rededicated on September 2, 1962. Today, visitors can once again sit inside the church and contemplate the sacrifices of not only the soldiers, but also the citizens and community of Sharpsburg.
Please carefully cross back over the road and walk up the sidewalk to the
large monument with the green dome
.
Last updated: February 16, 2021