Youth Participate in Summer Program at American Memorial Park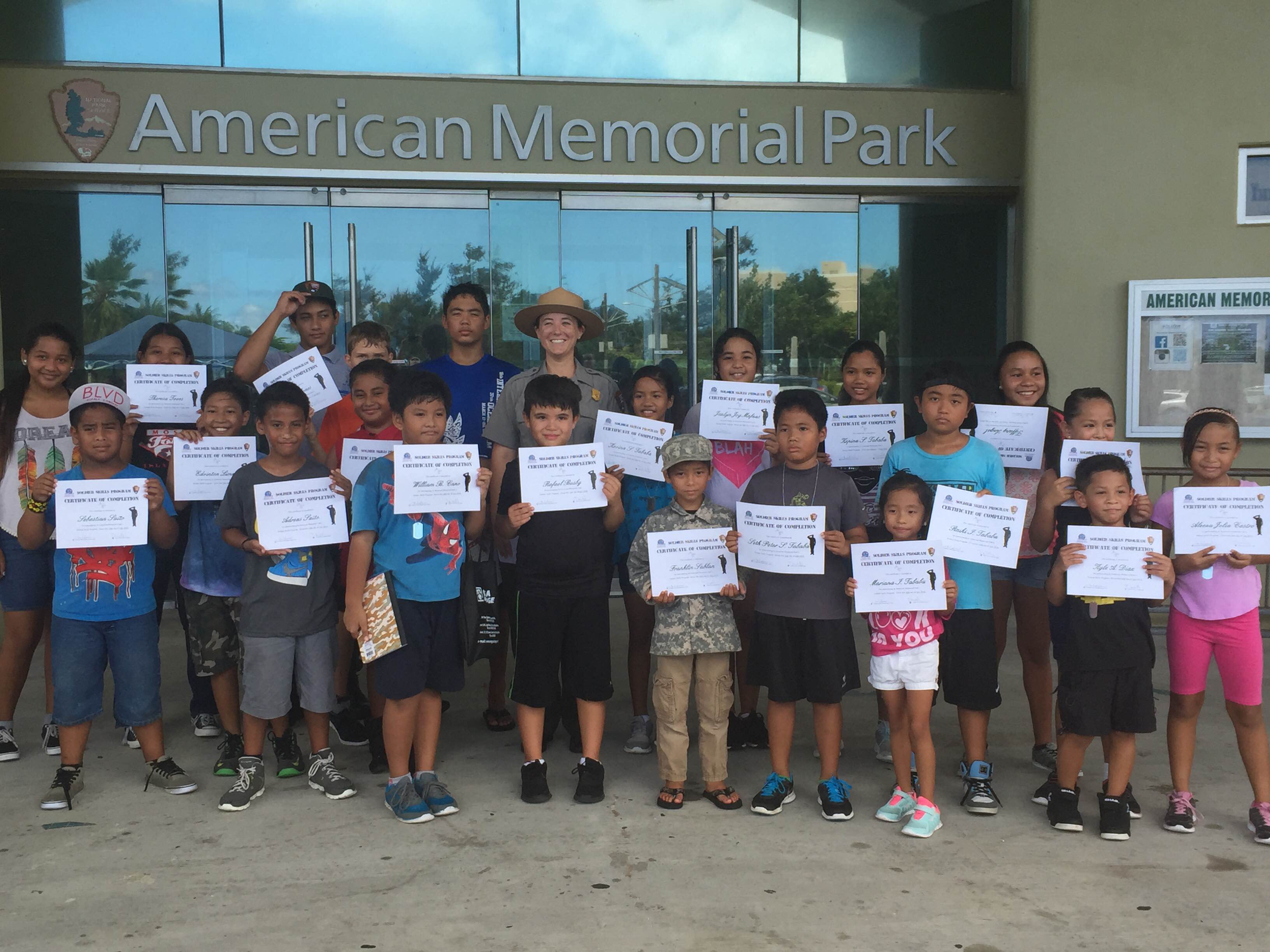 News Release Date:
July 21, 2016
Contact: Brooke Nevitt, 670-234-7207, Ext 2020
FOR IMMEDIATE RELEASE:
Release Date:July 25, 2016
Contact: Brooke Nevitt, Park Ranger
Email address: e-mail us
Phone: 670-234-7207, Ext 2020
Youth Participate in Summer Program at American Memorial Park
On July 8-9 and 15-16, forty-nine students between the ages of 8-17 participated in the first ever "Soldier Skills" summer program held at American Memorial Park.This program, co-hosted by non-profit partner Pacific Historic Parks and the National Park Service engaged Saipan youth in learning about the mission of their park through fun activities over the two day camp.Highlights included a guided tour of the museum and memorials, as well as, orienteering with compasses and GPS devices.
The program was coordinated by Jovannalyn Mafnas.Ms. Mafnas is a second grade teacher at Oleai Elementary who spent the summer working at the park through the Teacher-Ranger-Teacher program.The Teacher-Ranger-Teacher program was made possible through a partnership with the National Park Service and the University of Colorado Denver. The program brings teachers into national parks to learn about these special places while also bringing to the parks their classroom expertise.This was the first year American Memorial Park and Pacific Historic Parks participated in this national program.
To learn more about these programs or other happenings at the park, please contact Ranger Brooke Nevitt at 234-7207 x 2020 or email e-mail us.
–NPS –
Last updated: July 21, 2016