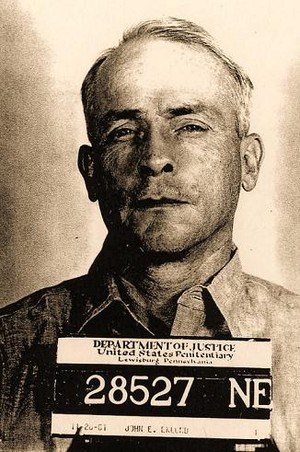 Federal Inmates of U.S. Penitentiary Alcatraz.
---
When we hear the word
Alcatraz
the people we think of usually are the federal inmates, Al Capone, Robert Stroud and the like. Follow the links below to learn some of their stories.
---
Having a job on Alcatraz was a privilege earned. And so was recreation. What did inmates do in their spare time?
Read about their favorite sport
while residing on the Rock.
---
Ask any prison guard and they'll tell you keeping an inmate busy helps them stay out of trouble. But trouble still found many an inmate while on the Rock.
Read about the man who tried to kill Alphonse Capone
.
---
How many inmates do you know of that spent their sentences educating themselves about new equality laws, in order to resist unfair prison practices?
Read about the activist and deemed "troublemaker's" fight to end segregation in the prison system from behind bars.