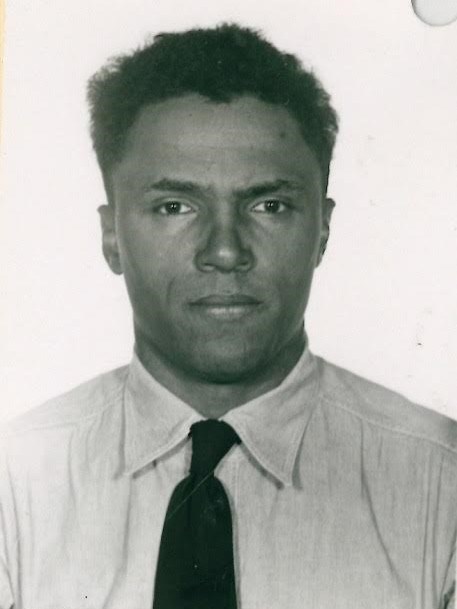 "Such gross disparity between persons for the same crime seemed to be racial persecution rather than judicial prosecution." - Robert Lipscomb, 1961

Robert Lipscomb, an African American from Cleveland, Ohio, had a turbulent upbringing, including a period when he was institutionalized by his mother at the age of nine, after being declared psychotic. He started committing crimes at an early age and was imprisoned at 18 for auto theft, which led to his incarceration at the State Reformatory in Ionia, Michigan. Lipscomb struggled with depression and became addicted to narcotics. In 1951, Lipscomb began serving a 25 year sentence at Leavenworth Penitentiary for counterfeiting, passing and selling 17 counterfeit 20-dollar bills, equaling $340.00 in fake currency. He was 38. Lipscomb spent nearly his entire adult life incarcerated. Do you think his punishment of 25 years fit his crime?
Through psychiatric evaluation, Lipscomb was found to possess exceptional intelligence, but was also deemed paranoid and prone to depression. He made the most of his incarcerated existence by teaching art, music, Spanish, and French to prisoners. He also organized black inmates to resist segregationist practices within the prison system. Lipscomb educated himself on the new laws of desegregation, and cited President Truman's 1948 executive order to desegregate the U.S. military and the 1954 Brown v. Board of Education decision to desegregate public schools as a basis to argue that prisoners, who were treated unequally based on their skin color, should be granted the same conditions.
Because of his activism and numerous escape attempts, Lipscomb was transferred to the prison on Alcatraz Island, where he continued his plea for desegregation. He did what he could to take his fight beyond prison walls--even writing US Attorney General Robert F. Kennedy regarding the injustice of segregation in the prison system during the 1960s, when the Civil Rights movement was gaining traction. His efforts for this cause earned Lipscomb a reputation as a troublemaker. He was labeled a "racial agitator" and a "known homo." Alcatraz guards punished him with solitary confinement in a cell, with no light, for 24 hours at a time. In 1960, he faced a disciplinary hearing for orchestrating a protest of the unequal racial treatment on Alcatraz. Should Lipscomb have been punished for his activism and organization of prisoners to end segregation in the prison system?