Learn About the Park
Looking for more information? Explore the other pages in this section to learn more.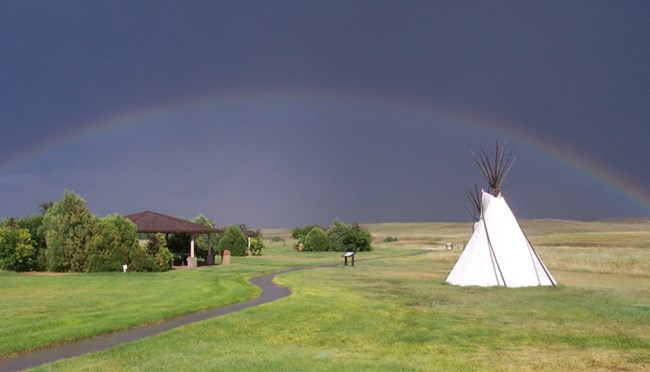 Fossil discoveries, friendships with Oglala Lakota and Northern Cheyenne and early day ranching are some of the history that is preserved at Agate Fossil Beds National Monument.
Learn about the animals, plants and environmental factors in the mixed grass prairie.
The mammal fossils found in a bonebed at Agate are internationally known and have been the topic of discussion in the scientific world since the early 1900s.
Rangers lead hikes and give programs for schools who travel out to Agate Fossil Beds. They also take programs on the road and now are able to connect with schools far away through video conferencing.
Kids can earn a badge with the Junior Ranger program and send time with a ranger.
A picture is worth a thousand words and this is the place to find photos.
Keep up on the news about Agate Fossil Beds National Monument.
Last updated: April 10, 2015