History & Culture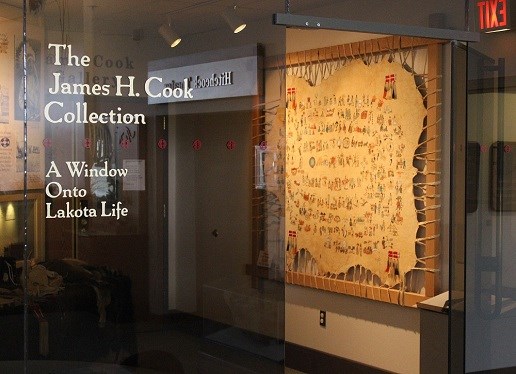 While the earliest paleontologists visited and worked at the Agate Springs Bone Bed quarries, other surprising friends of James Cook gathered at his ranch house, 3 miles west of the fossil beds. These visitors made a 150-mile wagon trip from the Pine Ridge Reservation. It was the legendary Chief Red Cloud of the Oglala Lakota, and other members of the Lakota and Cheyenne tribes, who had years earlier led his warriors and allies in raids and epic battles against U.S. encroachment onto their lands.
Tents and tipis were erected alongside the Niobrara River, where the Lakota and Cheyenne guests told stories, danced, tanned hides and exchanged the gifts which now make up the James H. Cook Collection here at Agate Fossil Beds National Monument.
For decades after, residents and visitors to the region came to the Agate Springs Ranch to see the amazing craftsmanship and historical importance of these gifts. Red Cloud's chief shirt and his own personal moccasins, the magnificent large peace pipe from the Fort Laramie treaty negotiations, and American Horse's war club from the Fetterman Fight.
All these are now on display here at Agate Fossil Beds as part of the Cook Collection.


Last updated: August 27, 2021