Tidepooling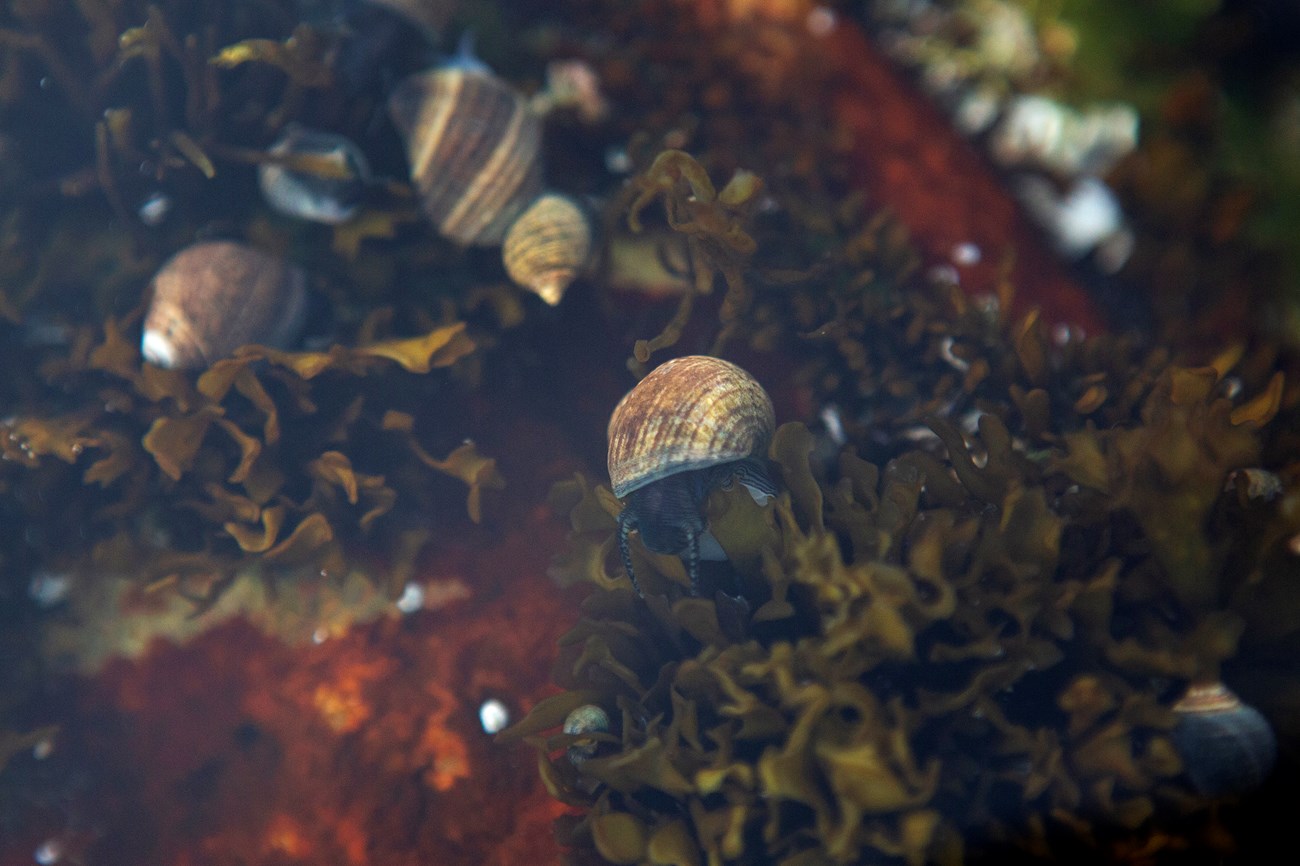 Exploring Acadia's Tidepools
The natural phenomenon knows as 'tides' happens twice-a-day, every day. A variety of plants and animals become exposed on the rocky shores of Acadia in tidepools, which are depressions in the rocks that trap seawater when the tide recedes.
Exploring these protected resources of Acadia provides an opportunity to peek through a window to the sea. To ensure the health of our resources and the safety of visitors, please show respect and follow the guidelines laid out below to minimize impact. We need your help to keep our coastal wildlife protected.
Protect the Marine Life
Remember these marine animals and the tidal ecosystem are very fragile. Our careless handling and footsteps can do damage that the changing tides cannot. Keep in mind these tips for your safety and for the protection of marine life.
Home Sweet Home
Before exploring wash any sunscreen, hand sanitizer, and bug spray off to minimize exposure of harmful chemicals to marine life.
Do not wade into the tidepools. Stay on the rocks.
Be mindful of where you place your feet. We are guests in these animals' homes. Use a light step!
Leave the park as you found it – collection is prohibited.
Never use force to remove anything. Replace animals where you find them.
As always, practice Leave No Trace principles.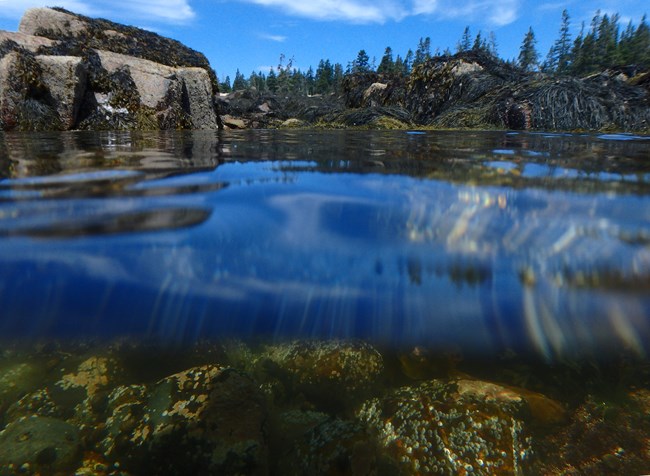 Tidepooling Safety
Tidepooling can be a safe and fun activity if you keep certain things in mind. You are standing at the edge of the ocean, so always be conscious of ocean waves and surf and know when it's time to return to the safety of dry land.
Know When to Go
The opportunity to tidepool occurs between the window of time 1.5 hours before to 1.5 hours after low tide. It is best to start tidepooling before low tide and to leave as the tide is rising. Before you head out to the intertidal zone on your own, check the tide chart for your location:
Go Low and Slow
Step carefully and slowly. Wear closed-toed sturdy outdoor shoes.
Black rocks and seaweed are especially slippery, and shells are hard and jagged.
Use caution as rocks can be wet, loose, and/or sharp.
Eyes on the Sea
Keep a safe distance from the sea, and watch those waves. They're still coming in.
Follow surf advisories.
The average summer ocean temperature is 55°-60° F (12.8°-15.6° C).Bring layers of clothing and a change of socks in case they get wet.
Keep Kids Close
Small children should stay within arm's reach of adults.
"Sea" a Whole New World
Get down low, look closely and carefully, and have patience. These fascinating and hidden creatures can take time to find!
More About Tidepooling in Acadia
Last updated: April 12, 2022