Campgrounds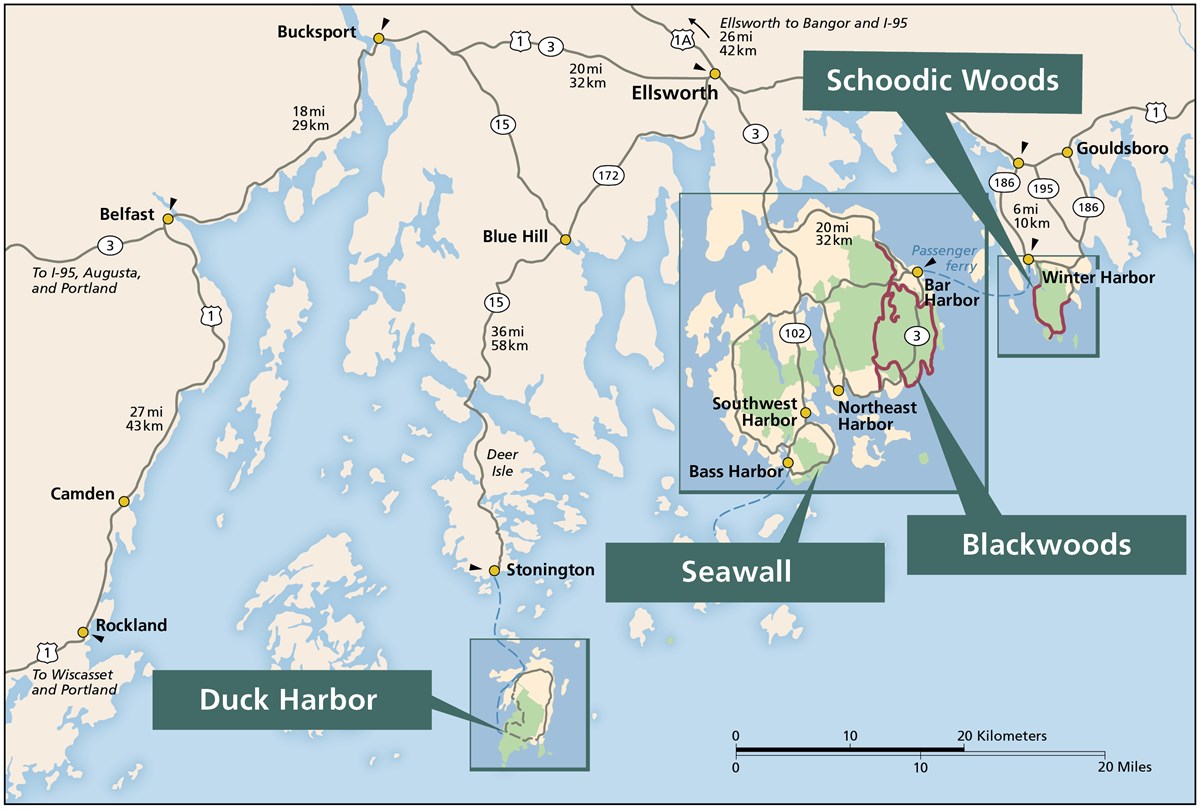 Park Campgrounds
Camping is only permitted at one of four designated campgrounds within Acadia National Park. There is no backcountry camping, "out-of-bounds" camping, or overnight parking allowed.

The park has two campgrounds on Mount Desert Island, one campground on the Schoodic Peninsula, and five lean-to shelters on Isle au Haut. There are many types of accommodations in nearby towns.
See also Private Camprounds
and Chambers of Commerce

When they are open, park campgrounds are very popular. Finding a campsite upon arrival is a rare occurrence during good weather. Make your reservation in advance on www.recreation.gov.

Firewood brought in from other areas may contain non-native insect species that pose a serious threat to park resources. Quarantines have been issued for some areas. Please leave your firewood at home. Firewood is available locally.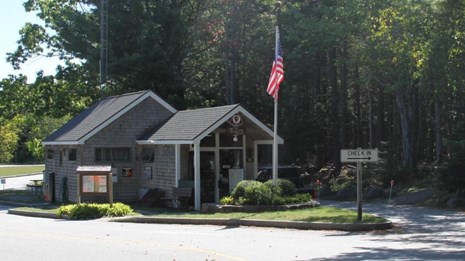 Blackwoods Campground
This campground is on the east side of Mount Desert Island in proximity to popular locations along the Park Loop Road.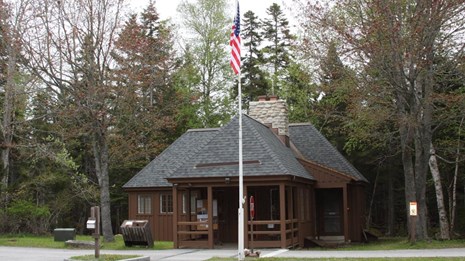 Seawall Campground
This campground is located on the west side of Mount Desert Island near the coastline.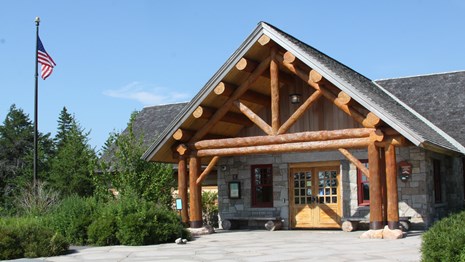 Schoodic Woods Campground
This campground is located on the Schoodic Peninsula, the only mainland section of the park.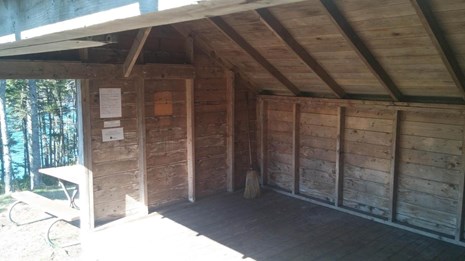 Duck Harbor Campground
Duck Harbor Campground is located on Isle au Haut and only accessible by mailboat from the mainland.
Group Camping
Group campsites will remain closed for the 2021 season.
Group campsites, which accommodate groups of 15-20 people (depending on site/location), are located at Blackwoods, Schoodic Woods, and Seawall campgrounds.
Blackwoods, Four group sites
Schoodic Woods, Two group sites
Seawall, Five group sites
Seasons are as follows (subject to change):
Blackwoods, Regular season dates
Schoodic Woods, Regular season dates
Seawall, Regular season dates
Click here for information about group camping regulations.

Group campsite reservations do not begin until 10:00am (EST) on March 15th every year. Please visit www.recreation.gov for more information.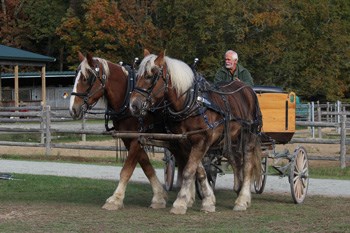 Wildwood Stables Campground
Open only to visitors with stock animals.
For more information, visit Wildwood Stables website.

Last updated: March 3, 2021