Most people have heard of the California Gold Rush and the Central Valley water projects that define Whiskeytown's cultural history, but few know of the hidden treasure of Whiskeytown—its outstanding biodiversity! Species and habitats from different climates collide in this National Recreation Area. Western whiptail lizards, indicative of dry and arid Great Basin habitats, are found alongside species that represent the great Pacific Northwest forests—tailed frogs and Pacific yew trees. As you enjoy the park's many treasures, you may be surprised to discover the numerous species and habitats found here.
Biodiversity at Whiskeytown: A Views of the National Parks Virtual Experience
explores the important resource of biodiversity found everywhere you look in Whiskeytown. From the shrublands along the lakeshore to the old-growth forests near the top of Shasta Bally (the highest peak in the park), Whiskeytown is home to more than 750 native vascular
plant
species along with at least 160
bird
species, 62
mammal
species, 33
reptile
and
amphibian
species, and 8 native
fish
species. In addition to the vascular plants and vertebrates, Whiskeytown boasts a diverse array of less obvious, but equally important species, such as
lichens
,
bryophytes
,
fungi
, and arthropods of many kinds. Investigators have yet to fully study and record most of this diversity, and new species of all types are likely to be confirmed as biologists complete inventories within the park.
Exploring Biodiversity in the Klamath Region
Journey through the Klamath Region and learn about the wonderful world of biodiversity, experience the biodiversity of the Klamath Region and why diversity is important.
The Klamath Region encompasses Northern California and Southern Oregon and includes six units managed by the National Park Service. These units are Crater Lake National Park, Lassen Volcanic National Park, Lava Beds National Monument, Oregon Caves National Monument, Redwood National and State Parks, and Whiskeytown National Recreation Area.
Click on the link above to learn how the the National Park Service is conserving its biodiversity and how you too can help conserve biodiversity.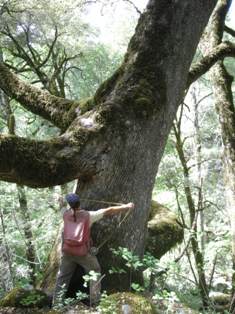 NPS
Research in the park

Scientists interested in performing research in the park can apply for a research permit online. Click on the link above to be redirected to the National Park Service Research Permit and Reporting System website.