Things To Do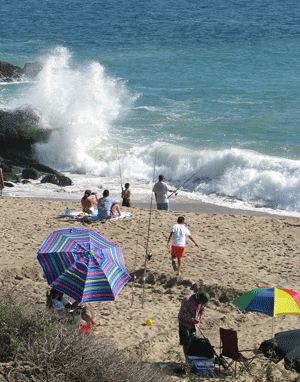 Pat McLean
Whether you are a visitor from out of town or life-long local, explore this one of a kind national park.
The Santa Monica Mountains rise above Los Angeles, widen to meet the curve of Santa Monica Bay, and reach their highest peaks facing the open ocean. The land is beautiful and diverse.
The rugged coastline offers narrow sandy beaches and rocky shores.
Dense chaparral and fragrant sages cover the canyon walls.
Inland, lone valley oaks accentuate the grassy hillsides.
Where do I start?
Be sure to check our homepage for links to our large events and breaking news under the Features section.
If you are going to be visiting us in person, you can also stop by our Visitor Center to talk directly with a ranger.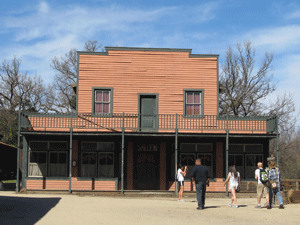 NPS / Tori Puente
Need ideas on what you can do?
There are many things to do from exploring different park sites, camping, mountain biking, horseback riding, and rock climbing.
You can even explore with a GPS or look for wildflowers on your own or with friends and family.
There are also guided tours of parks sites such as Paramount Ranch - they can be found in our schedule of events.
Where can I go?
Check out the Places To Go page to see a map of park sites and neighboring cities.
Each park site page has information on the activities and facilities available.
Look for selected icons like those below on each park site page..
Activities available in this park are: biking, camping, climbing, horseback riding, easy hiking, moderate hiking, strenuous hiking, fishing, visiting historic sites, pets on leash, swimming, water activities, wildflower viewing, wildlife viewing.
Make the most of your OUTDOORS experience in the Santa Monica Mountains:
Download a PDF copy of our programming and special events calendar in the recreation area by visiting the Schedule of Events page. The Santa Monica Mountains Fund sponsors the development of the OUTDOORS. You can request a printed version by contacting our visitor center at 805-370-2301 or use the sign-up form online.