Mountain Biking in the Park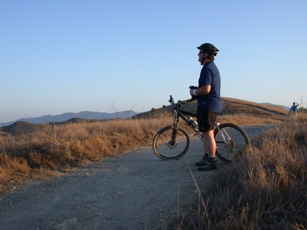 The mountain bike trails traversing the Santa Monica Mountains weave through diverse terrain. From ridgetops to canyon floors, there are many opportunities for a great ride. Challenge yourself with an exhausting ascent that yields rewarding ocean views, or leisurely pedal along an oak-shaded stream. On any trek, always ride safely and responsibly, and with minimal impact to the land.
Download a copy of the Mountain Biking Brochure (PDF).
Click the links above for more information.
Preparation - always know before you go.

• Plan your trip carefully. Prepare to be self-sufficient at all times.
• Know your ability, equipment and the area where you will ride.
• Keep your bicycle in good condition. Carry tools for minor repairs.
• Know local rules and park regulations. Be aware of the bicycle provisions of the California
Vehicle Code.



Did You Know?

Unique vistas and cultural significance often draw filmmakers to National Parks. Paramount Ranch is the only place in the National Park System where you can see movie making in action at a historic movie ranch once owned by Paramount Pictures (1927).