Partial Park Closure Due to Hazardous Conditions

Rancho Sierra Vista/Satwiwa re-opens 5/14/13, with restrictions (sunrise to sunset, not all trails). Sandstone Peak & Mishe Mokwa trails will also open, as will Backbone Trail east of Point Mugu State Park boundary. Point Mugu backcountry remains closed. More »
Trucks on Cheeseboro Canyon Trail

Occasional truck traffic (approx 6 trips per day) will take place on Cheeseboro Cyn Trail weekdays between 8am & 4pm for demolition and removal of Cheeseboro Tank. Should be completed by 5/24/13. Check back for updates or call 818-889-8996. More »
Camping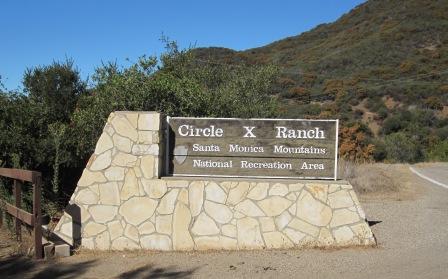 Are you searching for a weekend getaway with mountain overlooks and sunny, sandy beaches? Your vacation destination may be a short drive from Los Angeles, California! Santa Monica Mountains National Recreation Area offers many opportunities to shake off the stresses of city life and immerse yourself in the beauty of nature.
From Topanga State Park to Point Mugu State Park, there are a variety of campgrounds for you to enjoy. Night may find you stargazing deep within a sage-scented canyon, or listening as the waves break against the sandy shore. Savor the peace and solitude on your own, or share the fun of camping with family and friends.
When you go camping in the park, please observe the following safety tips and regulations: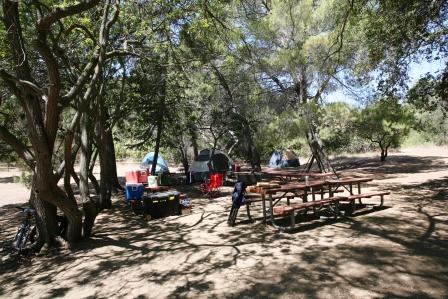 Fires are prohibited at NPS sites. California State Parks may restrict campfires depending on fire danger level and environmental conditions.
Dogs are generally allowed on National Park campgrounds and trails if on a leash (6 feet maximum). At state parks, dogs are permitted only in campgrounds and picnic areas, and on certain beaches where specified.
Natural and historic features (such as flowers, rocks or artifacts) are protected by law and may not be collected or damaged.
Wood gathering or collecting is not allowed.
Bring plenty of food and water. (Water from streams is not safe to drink!)
Learn to recognize and avoid poison oak, rattlesnakes and bees.
Guard yourself against ticks by wearing long sleeves, long pants and light colors.
Dress appropriately for variable weather conditions and be prepared for minor emergencies.
Bring a first aid kit, flashlight and extra clothes.
Take care of your trash. Use disposal facilities on site, or pack out what you pack in.


Did You Know?

Four state parks were the triumph of a grassroots movement to protect open spaces minutes from Los Angeles in the 1950s & 60s. Three women, Sue Nelson, Jill Swift, and Margo Feuer further galvanized the movement that helped make Santa Monica Mountains National Recreation Area a reality in 1978.