Backcountry Fire Restrictions in Effect (Last updated: 9/10/2014)

Due to "Extreme Fire Danger," fires are currently prohibited in backcountry, including established fire rings at designated backcountry campsites and on Redwood Creek gravel bars. Personal camp stoves are allowed. Call 707-465-7335 for updates.
Camping
Camping in Redwood National and State Parks is an enjoyable and rewarding pastime for visitors of all ages, backgrounds, and experience levels.

There are two types of camping available within Redwood National and State Parks. Understanding the difference, will help to ensure an enjoyable and safe experience for you and your fellow campers.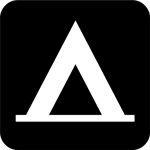 Developed Campgrounds
Developed campgrounds easily accessed and well established areas that provide campers with basic amenities. Learn more...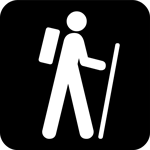 Backcountry Camping
For those who like to get away, a trail to themselves, a starlit sky at night, and the lullaby crashing waves–Redwood National and State Parks offers you more than 200 miles (322 km) of extraordinary backcountry trails and eight designated backcountry camps. Learn more...
Did You Know?

Elk once ranged over most of the United States from Maine to New Mexico. By 1860, the eastern elk had been eliminated by hunters. By 1912, about 124 Roosevelt elk remained in northern California. Prairie Creek Redwood State Park became an elk refuge in 1923 where elk are common today.