Warning: Elk Calving Season, Elk Can Be Aggressive

Female (cow) elk are defensive of their newly born calves. As people approach, a cow may charge and/or rear up and lash out with her front legs. For your safety, STAY 500 FEET AWAY from elk, at all times. More »
Davison Road Maintenance begins 7/7/2014. Expect delays.

Beginning July 7, road crews will be grading sections of Davison Road between the hours of 8 am and 4:30 pm. Visitors to Gold Bluffs Beach and Fern Canyon should expect 30 minute delays.
Jedediah Smith Campground sites available by reservation, ONLY.

Due to campground maintenance needs, first-come, first-served sites are currently unavailable at Jedediah Smith Campground. Until further notice, sites are a available by reservation, ONLY. More »
Camping
Camping in Redwood National and State Parks is an enjoyable and rewarding pastime for visitors of all ages, backgrounds, and experience levels.

There are two types of camping available within Redwood National and State Parks. Understanding the difference, will help to ensure an enjoyable and safe experience for you and your fellow campers.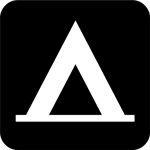 Developed Campgrounds
Developed campgrounds easily accessed and well established areas that provide campers with basic amenities. Learn more...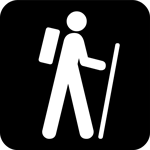 Backcountry Camping
For those who like to get away, a trail to themselves, a starlit sky at night, and the lullaby crashing waves–Redwood National and State Parks offers you more than 200 miles (322 km) of extraordinary backcountry trails and eight designated backcountry camps. Learn more...
Did You Know?

A redwood cone is the size of an olive. Each cone contains 60 to 120 seeds. One tree may produce 10 million seeds but only a few will reach maturity. If a seed settles in just the right place it may grow into a tree that will live more than 2,000 years.