TRAVEL ADVISORY- Sunday, March 16th HWY 101 closed 9am-2pm

Cal Trans (DOT) reports that on Sunday, March 16th, 2014 Highway 101 (6 miles south of Crescent City) will be closed from 9 am to 2 pm for slide removal. More »
Newton Drury Parkway will be Closed at Night Due to Increased Wood Poaching

Effective Saturday, March 1, 2014, the parkway will be closed each day at sunset and re-opened at sunrise. More »
Camping
Camping in Redwood National and State Parks is an enjoyable and rewarding pastime for visitors of all ages, backgrounds, and experience levels.

There are two types of camping available within Redwood National and State Parks. Understanding the difference, will help to ensure an enjoyable and safe experience for you and your fellow campers.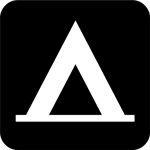 Developed Campgrounds
Developed campgrounds are easily accessed and well established areas that provide campers with basic amenities. Learn more...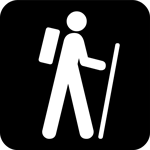 Backcountry Camping
Backcountry campsites are primitive camping opportunities for hikers, bicyclists, and horsepackers.
Learn more...
Did You Know?

The famous drive-through giant sequoia in the Mariposa Grove of Yosemite National Park fell in 1969 under heavy snow. Today there are three coast redwood drive-through trees along Highway 101 in northern California. All are on private property and charge admission.