Plan Your Visit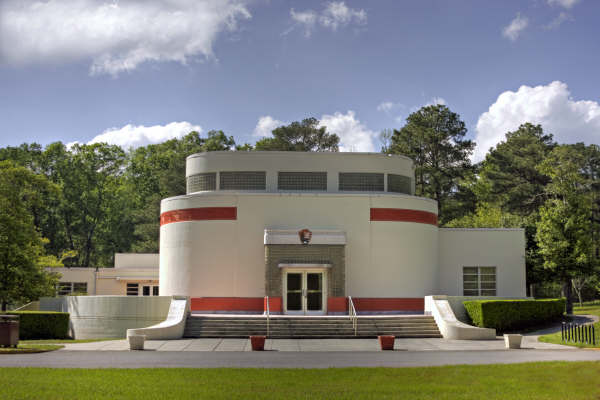 Open- 9:00am-5:00pm daily. Park closed on December 25 and January 1
Phone- (478) 752-8257
For schedule of events please go to Things to do and click Schedule of events. Please remember all programs are subject to change. Please call the park before coming to an event to make sure it hasn't been cancelled.
Things to See
While visiting the park visit our earth lodge. This was a council chamber more than 1000 years ago, the floor is carbon dated to 1015.
We have 7 mounds in the park for you to see, the tallest is the Great Temple Mound it is 55 feet tall. The Mississippian Culture built the mounds here from 900-1250 CE. The mounds are solid earth and were constructed to place structures on top of them for the elite members of the village. One mound in the park is a burial mound for the elite of the village.
Our museum has over 2,000 artifacts on display; oldest artifact carbon dates to 12,000 B.C.E. Ocmulgee National Monument is home to the largest archeology dig in American history; from 1934-1941 archeologists found over 2.5 million artifacts here with 800 men working at one time.
The museum has a 17 minute orentation film on history of the park.
Picnic area in visitor center parking lot. No fires or open flames allowed.
Pets are allowed on a leash on park grounds . Not allowed in visitor center.
RV/BUS Parking- There is no designated area for buses or RV you may park horizontal in vacant parking spaces or on the grass beside the park road.
Did You Know?

The Lamar site at Ocmulgee National Monument contains the only known example of a spiral mound in North America. This unique mound was built around 1350. The mound is accessible during low water levels of the Ocmulgee River with a ranger lead tour several times a year.