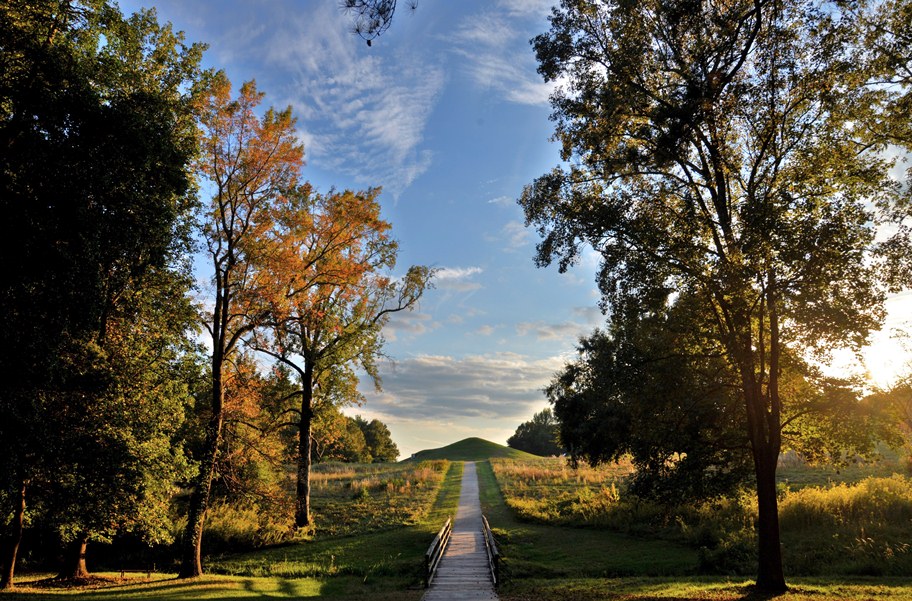 NPS Photo
While visiting the park visit our earth lodge. This was a council chamber more than 1000 years ago, the floor is carbon dated to 1015.
We have 7 mounds in the park for you to see, the tallest is the Great Temple Mound it is 55 feet tall. The Mississippian Culture built the mounds here from 900-1250 CE.
The mounds are solid earth and were constructed to place structures on top of them for the elite members of the village. One mound in the park is a burial mound for the elite of the village.
The park also has a cell phone tour that covers seven major sites of the park. To hear the cell phone tour dial (478) 257-9250. It's free however you will use your cell phone service and minutes.