Things To Do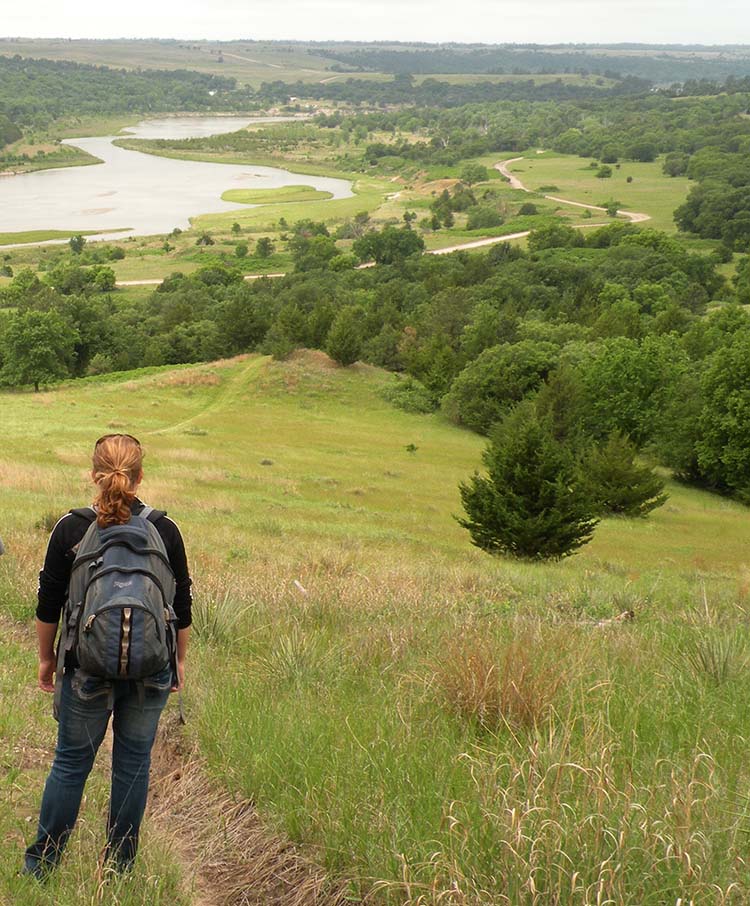 NPS Photo
The Niobrara National Scenic River and surrounding area offers a wealth of recreation and vacation opportunities. Besides floating the beautiful scenic river by canoe, kayak or tube, there are plenty of area activities and quaint communities to explore.
Enjoy a ranger program or hike on summer weekends. Take a drive through the Fort Niobrara Wildlife Refuge. Go birding at either the Fort Niobrara or the Valentine Wildlife Refuge. Take short walks to amazing waterfalls in shady side canyons. Book a horseback ride, and more.
Check out the options to the left for more information.


Did You Know?

Six distinct ecosystems blend along 76 miles of river: eastern deciduous forest, Rocky Mountain montane forest, northern boreal forest, eastern tall-grass prairie, Sandhills mixed-grass and western short-grass prairie. Click "More" to visit the Niobrara National Scenic River "Nature & Science" page. More...