Operating Hours & Seasons
Sign-up for tours at the visitor center. Tours begin at the top of every hour from 9:00 to 4:00.
Operating Hours & Seasons
The 2014 visitor season begins May 19th at Martin Van Buren National Historic Site. President Van Buren's mansion will open for tours daily. Sign-up for tours at the visitor center. Tours begin at the top of every hour from 9:00 to 4:00.
The visitor season runs seven days-a-week from mid-May to October 31. An entrance fee for those 16 and older, to tour the house, is collected at the Visitor Center located across the Old Post Road from the parking lot. The Visitor Center is open daily from from 9:00am to 4:30pm. Please see the park ranger there for additional information on fees, tours and sales items. Holders of America the Beautiful The National Parks & Federal Recreational Lands Pass are admitted free. Daily activities include ranger-led tours of Lindenwald. See the centerpiece of President Van Buren's Lindenwald farm. The mansion is also where Van Buren managed two presidential campaigns and entertained politicians and celebrities during the turbulent 1840's and 1850's.
There is no charge to walk the grounds which are available year round from 7:00 a.m. to dusk. Pick up a brochure and site bulletin in the parking lot and follow the three quarter-mile wayside loop to learn more about the founder of the Democratic Party.


Did You Know?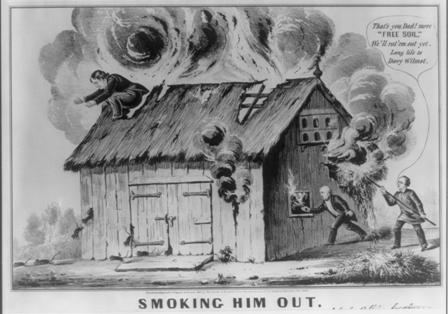 In the 1848 Presidential election, Martin Van Buren ran as the candidate for a new third party. The Free-Soil Party was group of disaffected Democrats opposed to the extension of slavery into the south-western territories captured from Mexico during the Mexican-American War. Martin Van Buren was the presidential candidate and Charles Francis Adams was chosen as Van Buren's running mate. The Free-Soil Party received 10% of the popular vote in 1848 but no electoral votes. The Whig candidate and Mexican War hero Zachary Taylor won the Presidency in 1848.