Virtual Tour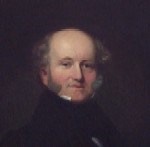 You can explore President Van Buren's beloved home on this virtual tour. This tour makes use of images taken by the Google Cultural Institute. It can be navigated similarly to google maps or streetview by clicking on where you'd like to go in the house or by using the arrows on either side of the image to follow a preset series of stops. We hope that you enjoy this virtual tour and will make plans to visit the real thing soon.
Follow this link to begin your virtual tour!
Currently this link does not work for those with a ".gov " email address. This should be fixed shortly, but for now please use an alternate email.
Last updated: January 21, 2020