Seip Earthworks
This large earthwork complex contains a low embankment forming a small circle and an irregular circle and a square, all connected and enclosing about 121 acres. Within the enclosure is a large elliptical mound, three smaller conjoined mounds, several small mounds, and several structure outlines found through excavations. It is estimated that the large mound was originally 240 feet long, 160 feet wide, and 30 feet high.
A reconstructed mound and a portion of reconstructed wall are visible, and a portion of original wall is visible near Dill Road. Parking is only accessible at the front of the site. No restroom facilities are at this site, but there is a covered picnic shelter. Informative signs are placed throughout the earthwork. Download the
site bulletin
and visit Seip! The site is open daylight hours.
Did You Know?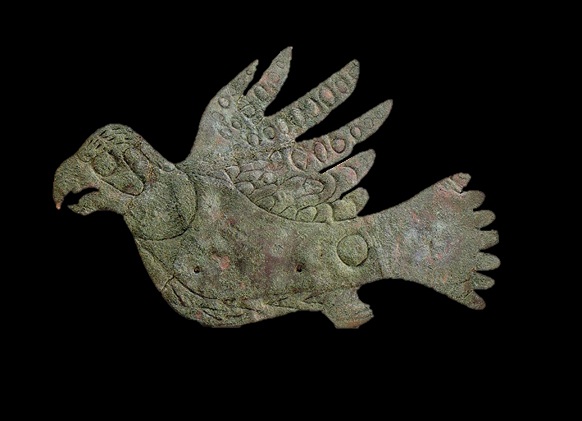 People of the Hopewellian Culture made extensive use of copper from the Lake Superior region, near the Keweenaw peninsula and Isle Royal area. Copper was worked into elaborate objects and effigy artwork without using smelting techniques. More...