Operating Hours & Seasons
Schedule of events
What's happening?
Glacier Bay National Park and Preserve is open year-around, but services in winter are extremely limited.
Park Headquarters (907) 697-2230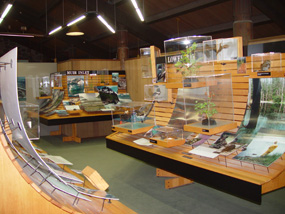 Visitor Center
Open daily from late May to early September. Exhibits open 24-hours. Information desk and Alaska Geographic bookstore open daily 11:00 AM to 9:00 PM. (907) 697-2661
Check on the current schedule for daily ranger-naturalist activities.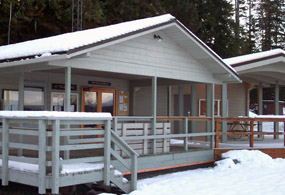 Visitor Information Station for Boaters and Campers

The Visitor Information Station (VIS) is open from May through September.
May: 7 days/week 8:00 a.m. to 5:00 p.m;
June, July & August: 7 days/week 7:00 a.m. to 9:00 p.m
September: 7 days/week 8:00 a.m. to 5:00 p.m.
The Visitor Information Station (VIS) is located at the head of the public-use dock in Bartlett Cove. It offers information, permits and orientations for campers and recreational boaters in the park. Maps and nautical charts are available. Facilities include public rest rooms, potable water, trash and recycling containers. (907) 697-2627


Did You Know?
Lungwort lichens get their name because their appearance is similar to lung tissue. Some lungworts are able to convert atmospheric nitrogen to forms that other lichens and plants can use. The presence of lungwort is an indicator of a rich, unpolluted forest habitat.