Contact Us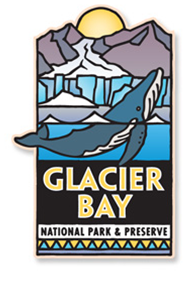 By Mail:
Glacier Bay National Park & Preserve
PO Box 140
Gustavus, AK 99826
By Phone:
907-697-2230
907-697-2654 fax
Our Staff & Offices
By Email:
Before you send your message
Park staff are available to promptly respond to your email, but please browse through this website (the Plan Your Visit section is very useful) and check out our Frequently Asked Questions before submitting your message. We receive a lot of emails requesting information that is easily available through our website. Online, you will find much more material than we could ever send you through the mail. Official park maps, trip planning information, natural history fact sheets, videos, and hundreds of downloadable photos are all available to you with just a few clicks. If you would like an information packet be mailed to you, please be sure to include your name and mailing address. Thanks!
General Information Requests
information packets, trip planning, etc.
Park Webmaster
Website corrections, updates, assistance
Park Headquarters, Bartlett Cove
Most park staff are at headquarters. Most mail and phone calls should be directed here.
Park Staff & Offices
Glacier Bay National Park and Preserve
1 Park Rd, PO Box 140
Gustavus, AK 99826
(907) 697-2230 • (907) 697-2654 FAX • (907) 697-2627 for boater and camper information • Send E-Mail
---
Yakutat Ranger District
For Tatshenshini/Alsek river rafting, mountaineering, hunting, and matters related to Dry Bay and the Preserve
Glacier Bay National Park and Preserve
Yakutat District Ranger
PO Box 137
Yakutat, AK 99689-0137
(907) 784-3295 • (907) 784-3535 (FAX) • (907) 784-3370 whitewater rafters' hotline • NPS Hangar (907) 784-3403
E-Mail (about river rafting)
---
Indian Point Field Office, Juneau
For Inventory and Monitoring program (Southeast Alaska Network) and Coastal Ecologist (Southeast Alaska Parks)
Glacier Bay National Park and Preserve
3100 National Park Rd
Juneau, AK 99801
(907) 697-2230 • (907) 364-1540 (FAX)

See above links for e-mail contact information.
---
See also:
We're on Facebook!
Stay informed on Glacier Bay happenings!
Follow this link for Glacier Bay Tweets!
http://twitter.com/GlacierBayNPS


Did You Know?

John Muir, beloved naturalist and father of Yosemite National Park, came to Glacier Bay in 1879 to find direct evidence of the presence of glaciers. He believed that Yosemite had been carved by glacier and was able to validate his hypothesis with what he saw in Glacier Bay.