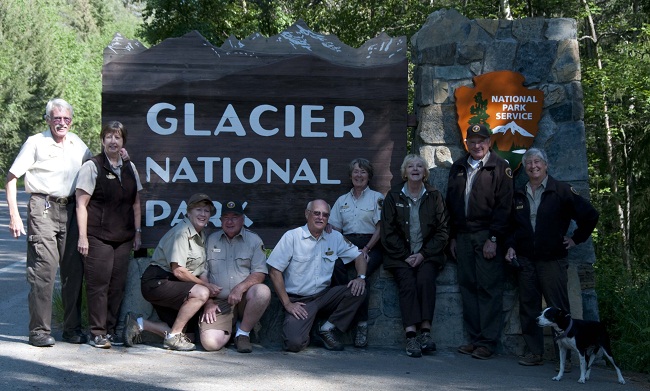 Glacier National Park depends on dedicated volunteers to perform duties and complete projects that would not be completed without them. Over 50,000 hours are donated by over 500 individual volunteers each year. From caring for native plants to patrolling over 700 miles of trails, our volunteers help protect our valuable resources and help visitors learn about, and safely enjoy, the many aspects of Glacier National Park.
---
Current Volunteer Opportunities
Should you have any further questions, please contact the Volunteer Program Coordinator, at 406-888-7851 or e-mail us.
Thank you for your interest in Glacier National Park!
The Student Conservation Association (SCA) has a Resource Assistant Program that places volunteers in land management agencies, including the National Park Service. More information may be obtained at their website www.thesca.org.