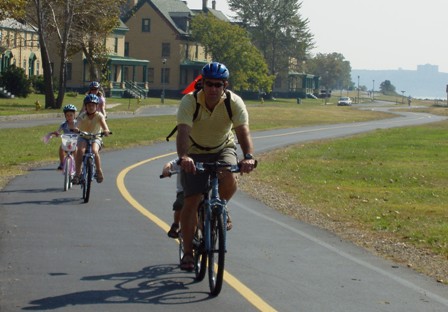 National Park Service
Summer is here and there are lots of things to do at Gateway. Check out the listings and program guides posted below. Please do not swim when the lifeguards are not on duty. Find Your Park and have fun !
Enter the Gateway Photo Contest held from July 1-31. The pictures must be recent and tell the story: I Found My Park! The park need not be in the NPS system but can be any park that you use, enjoy and consider yours. Click on the link below to see our special Program Guide dedicated to the contest: Photo Contest Find Your Park Rules and Information
National Park Sevice Announces Centennial "Find Your Park" Initiative
Find out more about our special programs and initiatives by reading Centennial Edition Program Guide. One of Gateway's Find Your Park projects will be our July Photo Contest with a "I found my park!" theme. You are asked to submit pictures that clearly demonstrate the "I found my park" theme into competition.
The Birds Among Us: Avian Life in Our Parks. Photographs by Lawrence M. Monat, exhibit opening and reception Sunday June 28, 2-4 PM Jamaica Bay Wildlife Refuge, One Cross Bay Boulevard, Howard Beach, 718-318-4340. Exhibit will be on view for two months. Celebrating the National Park Service Centennial: A Find Your Park Event. Below, Bald Eagles, photo by Lawrence M. Monat.