Plan Your Visit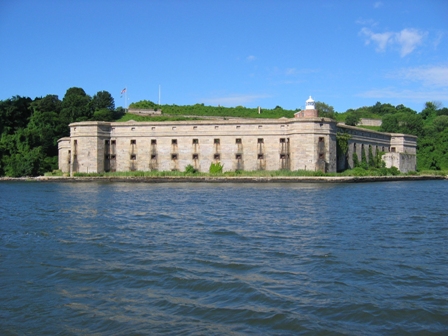 NPS PHOTO
The beaches are open and our lifeguards are on duty during the day. Please don't swim where there are no life guards or when when the lifeguards are not on duty. You can check out our guide for the summer, which includes walks, hikes and paddles, and many other things to do.
Click here for to go to the Sandy Hook Summer Guide. It's big and takes a while to load, please be patient. Errata Summer Guide: Seining at Horseshoe Cove will occur on Monday, Wednesday and Friday from 10-12. There is no seining on Thursday. Join our ranger staff for some seining to explore hands-on what marine creatures are lurking just beneath the surface of Sandy Hook Bay.
Click here for the Guide for New York (Jamaica Bay and Staten Island). Please check out the article at the top of this edition for the announcement of the Gateway Photo Contest that will be held during the month of July.
Click here for detailed information on the Gateway July Photo Contest.
There are some lingering effects of Hurricane Sandy. Thanks for your patience as we work to make Gateway an even better national park for you to enjoy. For a glimpse at how Hurricane Sandy affected the park, see the Gateway Program Guide Special Sandy Edition.
Gateway is a vast park, crossing two states and three New York City boroughs. A good map will help you plan your visit. Please carpool and use public transportation whenever possible!


Did You Know?

Before they built the first airplane, the Wright Brothers were bicycle manufacturers. Today, the historic runways of Gateway's Floyd Bennett Field are used by cyclists throughout the year. More...