Plan Your Visit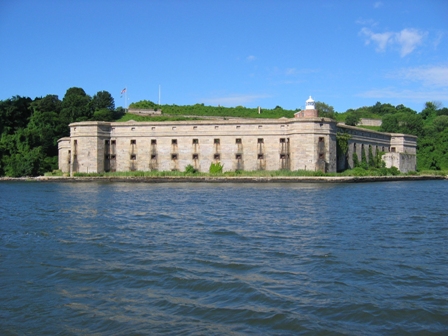 NPS PHOTO
Spring is coming and after this winter, every one is ready...
So that means you are wanting some fun outdoor activities at Gateway. As the weather improves so will our desire to be outside in the fresh air. Please check out our guide for the offerings including walks, hikes and paddles. We have added some new activities including some beginning yoga sessions.
Please click here for the Gateway Spring Program Guide
There are some lingering effects of Hurricane Sandy, thanks for your patience as we work to make Gateway an even better national park for you to enjoy. For a glimpse at how Hurricane Sandy affected the park, see the Gateway Program Guide Special Sandy Edition.
Gateway is a vast park, crossing two states and three New York City boroughs. Please carpool and use public transportation whenever possible!


Can I bring my pet?

Some areas of Gateway allow pets, while others do not. If pets are allowed, they must always be on a leash. Read More

Group camping in New York City

Have a youth group? Thinking of camping in New York City this summer? Some roof reconstruction will take place in the spring of 2014. Check back with us in April 2014 to see if we will be offering summer group camping.

Have fun getting healthy at Gateway

Your Park! Your Health! offers healthy adventures at Gateway National Recreation Area for New Yorkers of all ages. Read More

ECOlife Summer 2014 Programs

EcoLife is a summer day camp program held at Ecology Village on Floyd Bennett Field for local community groups. Students learn the concepts of sustainability through hands on activities. Check back in April 2014 for updates about our summer program. Read More
Did You Know?

Journalist Jacob Riis was called "New York's most useful citizen," by Theodore Roosevelt. Riis often accompanied Police Commissioner Roosevelt in raids exposing the hardship of life for New York City's poor and immigrant populations and published his photos in newspapers. More...