Directions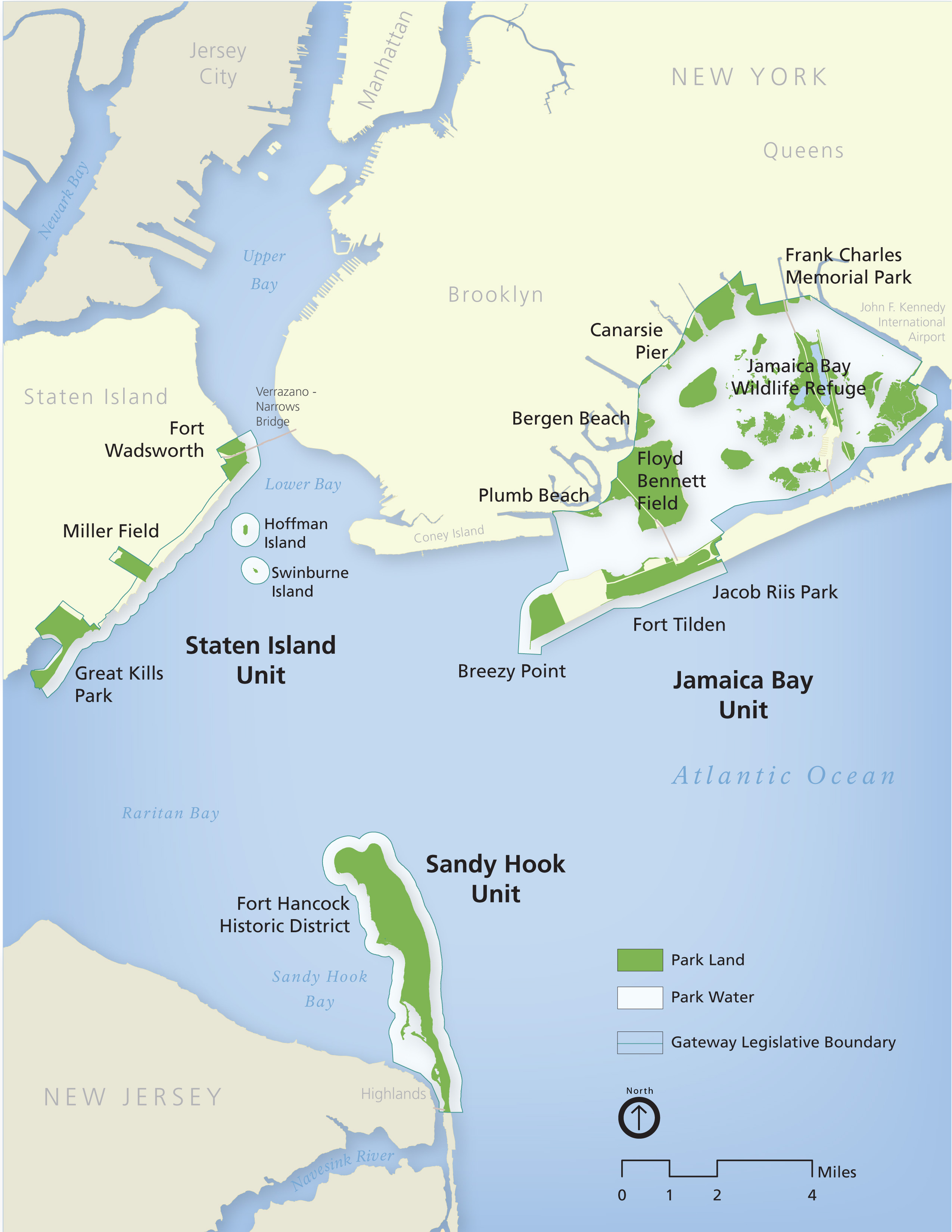 NPS GRAPHIC
Driving Directions to Gateway
Gateway National Recreation Area is a vast national park. Visitors can arrive at different areas of the park via car, bus or, sometimes, subway or ferry.
Directions to areas in the Jamaica Bay Unit (Brooklyn and Queens)
Directions to Sandy Hook Unit (Highlands, New Jersey)
Directions to areas in the Staten Island Unit
Call 511 in the New York area for traffic information.
For information about public transportation to Gateway, see above.
Did You Know?

Did you know that the Sandy Hook Light was dimmed in World War II and painted in camoflague? Homes and businesses within five miles of the ocean were required to use blackout curtains in order to protect ships from attacks by German U-Boats. More...