Directions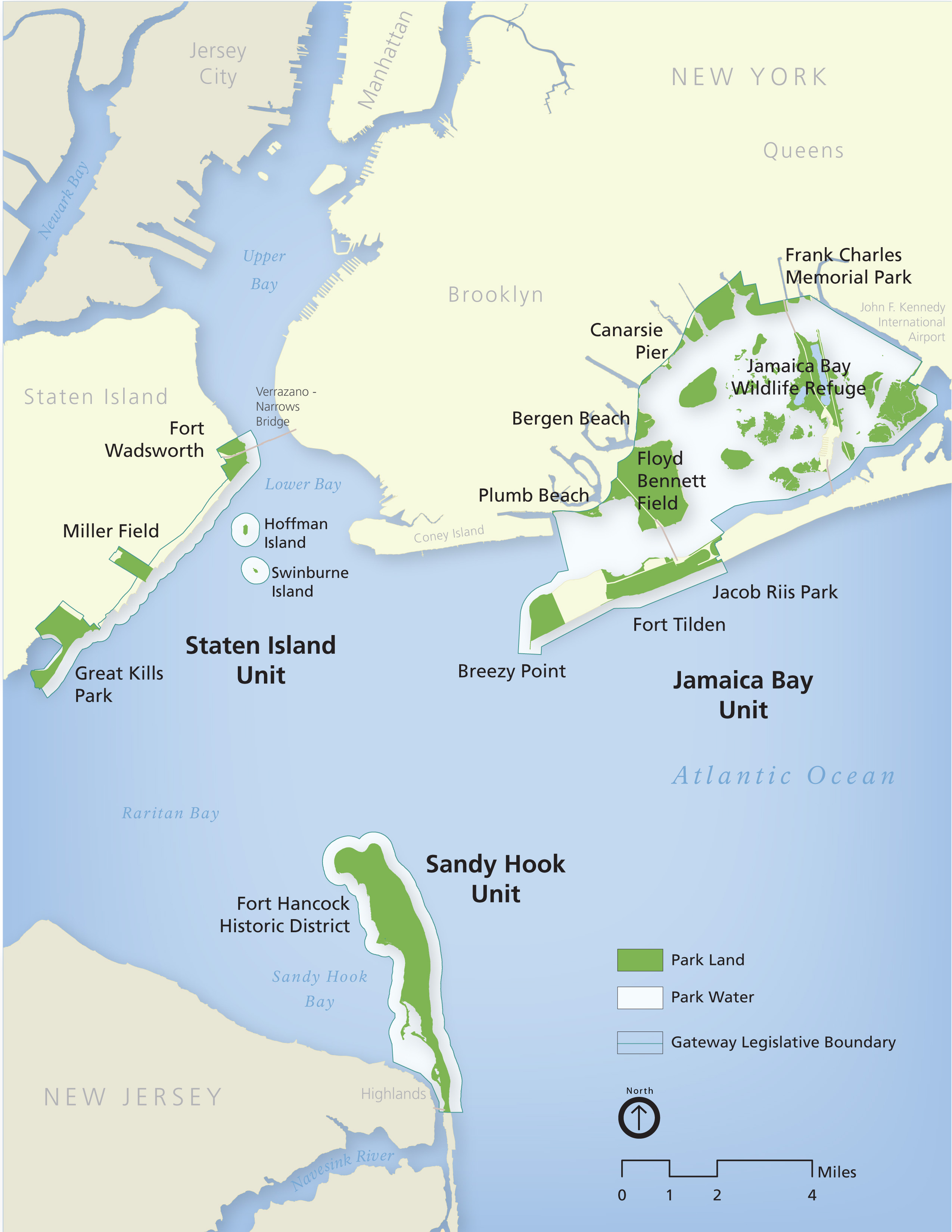 NPS GRAPHIC
Driving Directions to Gateway
Gateway National Recreation Area is a vast national park. Visitors can arrive at different areas of the park via car, bus or, sometimes, subway or ferry.
Directions to areas in the Jamaica Bay Unit (Brooklyn and Queens)
Directions to Sandy Hook Unit (Highlands, New Jersey)
Directions to areas in the Staten Island Unit
Call 511 in the New York area for traffic information.
For information about public transportation to Gateway, see above.
Did You Know?

Did you know that Fort Hancock, unlike most Army posts during World War II, had a racially integrated unit? The 1225th Army Service Unit had African-American soldiers and in 1943 received a group from the Women's Army Corps. More...