Maps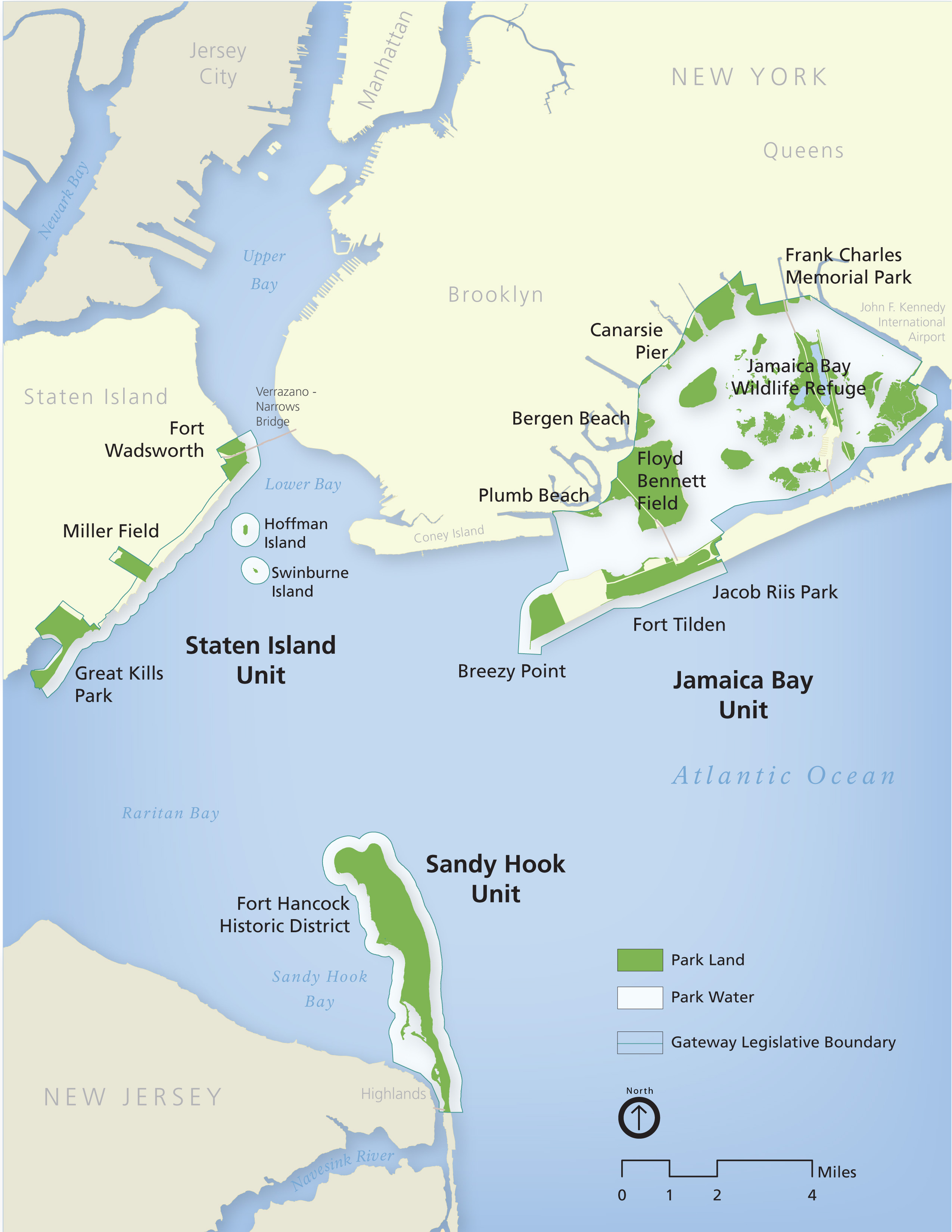 NPS GRAPHIC
Before you come to see us....
Many areas of Gateway were affected by Hurricane Sandy. Most of the park has re-opened, but a few areas are still closed. Before heading to any area within park boundaries, please call or check to make sure than the area has reopened to the public. This information can be found on either the Plan Your Visit page or the home page of this website.
The National Park Service values your safety above all other concerns. For your safety, please respect the closure of park areas until they are deemed safe to reopen.
Click on a map below to see maps for that unit.
Explore Gateway through Google Earth!
We have created several themes that allow you to explore Gateway through Google Earth. You can find a kayak launch spot in Jamaica Bay, learn more about the historic structures at Fort Hancock or find directions to Great Kills Park.


Jamaica Bay Kayak Trails

One of the best ways to see the flora and fauna of Jamaica Bay is on a quiet paddle. Check out where you can launch and other useful information. Read More

Laws and policies

Read the Compendium, which lists park regulations. Learn about the locations of First Amendment areas throughout Gateway. Study the laws, regulations and policies which govern this national park. Read More

Gateway Research Learning Center

Scientific research by the Center and its partners helps Gateway preserve our natural resources. Read More
Did You Know?

Before they built the first airplane, the Wright Brothers were bicycle manufacturers. Today, the historic runways of Gateway's Floyd Bennett Field are used by cyclists throughout the year. More...