New Backcountry Camping procedures

Reservations for required permits must be obtained through Recreation.gov. Due to the breach at Old Inlet, access to both east and west wilderness camping zones must now be from Davis Park or access points west, and involve a 2½ to 10 mile hike. More »
Directions & Maps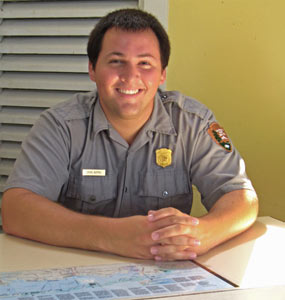 You can get to Fire Island National Seashore facilities and destinations from a number of entry points and by various modes of transportation.
But you can't drive from one end of Fire Island to the other.
Remember to allow enough time for Long Island traffic conditions. Always be aware of seasonal ferry schedules if you plan to come or go by water.
For more information on travel to Fire Island, please visit:
To learn more about travel between sites on Fire Island, please visit:


Did You Know?

In 1790, William Floyd - one of New York's four signers of the Declaration of Independence - was the largest slave holder in Suffolk County, New York, at one time. The 1790 U. S. Census indicates that 14 slaves lived on his Mastic plantation. More...