Canoe and Kayak Trails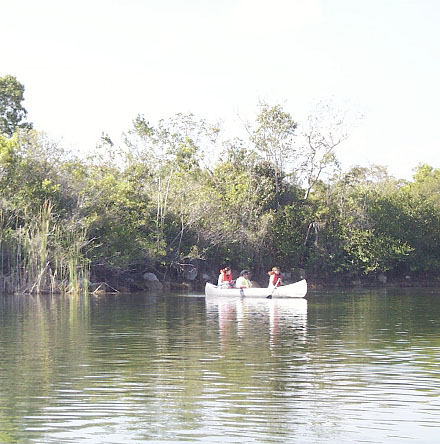 Everglades National Park offers many paddling opportunities to explore the natural beauty of this park thorugh freshwater marsh, mangrove forests, and the open waters of Florida Bay.
Canoe and kayak trips range from a few hours to several days depending on length and complexity of the trail.
Follow the links below to learn about some of the favorite water trails and areas to launch within the park.
This guide will help you plan your wilderness experience Read More

Flamingo paddling

Suggested paddling routes Read More

Paddling from Gulf Coast

suggested paddling routes from gulf coast Read More

Plan your trip video series

Everglades Rangers have put together a series of videos that can help you plan your visit virtually Read More
Did You Know?

Soft-shell turtles may not have the protective hard covering seen on other turtles, but they make up for that with relatively greater speeds in the water. Also, their long noses are well adapted for snorkeling. These amazing animals seem perfectly built for a life in the Everglades!