Canoe and Kayak Trails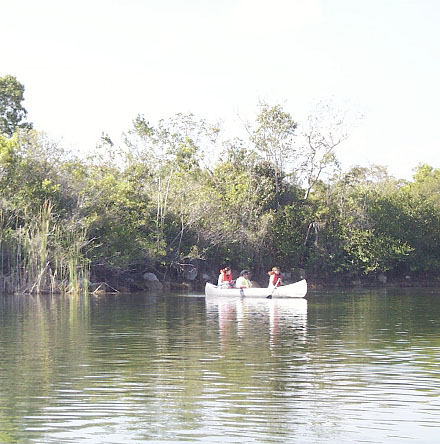 Everglades National Park offers many paddling opportunities to explore the natural beauty of this park through freshwater marsh, mangrove forests, and the open waters of Florida Bay.
Canoe and kayak trips range from a few hours to several days depending on length and complexity of the trail.
Follow the links below to learn about some of the favorite water trails and areas to launch within the park.
For multi-day trips, go to backcountry camping
Plan your trip video series

Everglades Rangers have put together a series of videos that can help you plan your visit virtually Read More
Did You Know?

Everglades National Park is home to over 1,000 species of plants. The Morning Glory pictured here is a native species. However, over 20% of the plants here are non-native. Researchers in the Park are working to remove those that cause the most problems.