ORV Plan Comment Period Extended

On May 23, 2014, the NPS released a Environmental Impact Statement for its Off-Road Vehicle Management Plan for a 60-day comment period, which was extended to September 4. The comment period will be extend an additional 15 days until September 19, 2014.
Getting Around
Most people arrive at the seashore through one of the passenger ferry services. They then walk to where they wish to go. Near the lighthouse a boardwalk makes the journey from the ferry dock to the beach a little easier.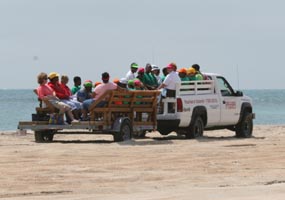 A 4-wheel drive vehicle makes searching for that good shelling, surf-fishing or camping spot a little easier. If you don't have your own check with the ferry services for details on the beach shuttles.
Don't forget to get a parking permit if you will be leaving your vehicle unattended for 24 hours or more. Information and the permit application can be found on the Permits page.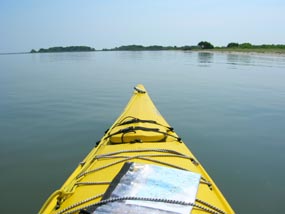 Jeff Lovett, NC Outward Bound
Boats are another way to explore the islands and the surrounding waters.


Did You Know?

Portsmouth Village had as many as 685 people living there near its height in 1860. Buildings still standing there today include a church, Life-Saving Station, post office and school. Cape Lookout National Seashore More...