Change in Harkers Island Visitor Center Hours

The Harkers Island Visitor Center will be open for Waterfowl Weekend, December 7th & 8th. The Harkers Island Visitor Center is open Monday through Friday from 9:00 a.m. until 5:00 p.m. More »
Maps
The following maps are currently available in pdf format. You will need the free Adobe Acrobat Reader program to view these maps.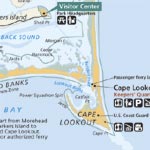 The Cape Lookout National Seashore official park map (pdf - 1 mb) shows the locations of key points of interest, visitor centers, and ferry landings.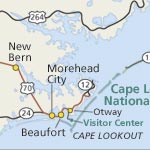 Many roads lead to Cape Lookout National Seashore, check out the area map (pdf - 97 kb) showing the main access routes to the park.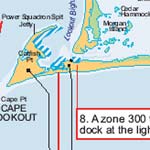 There are 10 areas on the soundside where PWCs may land. Be sure to check the access map (pdf - 530 kb) before riding out to the banks.


Did You Know?
If you keep your eyes on the water, you may catch a glimpse of whales' tails (shown here), dolphins playing in the water, or sea turtles popping up for a breath of air. Cape Lookout National Seashore More...