Change in Harkers Island Visitor Center Hours

The Harkers Island Visitor Center is open Sunday through Saturday from 9:00 a.m. until 5:00 p.m.
Morehead City Harbor Dredged Material Management Plan

Cape Lookout National Seashore is a cooperating agency in the Morehead City Harbor Integrated Dredged Material Management Plan being developed by the U.S. Army Corp of Engineers. The full plan draft can be downloaded from the following link. More »
Maps
The following maps are currently available in pdf format. You will need the free Adobe Acrobat Reader program to view these maps.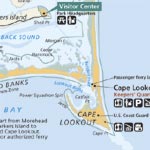 The Cape Lookout National Seashore official park map (pdf - 1 mb) shows the locations of key points of interest, visitor centers, and ferry landings.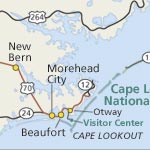 Many roads lead to Cape Lookout National Seashore, check out the area map (pdf - 97 kb) showing the main access routes to the park.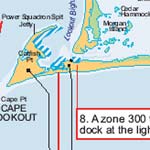 There are 10 areas on the soundside where PWCs may land. Be sure to check the access map (pdf - 530 kb) before riding out to the banks.


Did You Know?
The wild horses on Shackleford Banks drink fresh water from permanent ponds, rainwater pools, and holes they dug in the ground, but they do not drink salt water. Cape Lookout National Seashore More...