Phone System Down at Julian Price Campground

The phone system at JP Campground, MP 296.9, is currently out of order. Please refer to recreation.gov to make or change any reservations. For additional questions please refer to the camping opportunities section of our website. More »
Contact Us
Parkway headquarters is at Milepost 384 in Asheville, NC. The mailing address is 199 Hemphill Knob Road Asheville, NC 28803-8686. Reach park headquarters by phone at (828) 271 4779.
The park information line at (828) 298 0398 has the most updated information on facilities and activities.
If you cannot find the specific information you are looking for, feel free to email us by clicking here.


Did You Know?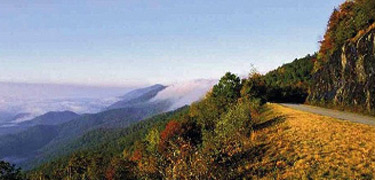 The Parkway uses short side roads to connect to other highways, and there are no direct interchanges with interstate highways, making it possible to enjoy wildlife and other scenery without stopping for cross-traffic.